Mediaspace Solutions' Five in Five interview series highlights individuals in the advertising and marketing field and their path to success. Interviewees answer five questions, varying in scope, and it is our hope that you are able to take something away from each interview in the series. Subscribe to our RSS Feed so you can stay up to date on 'What's On Tap' and be notified when the next Five in Five interview is published.
We most recently interviewed Diane Meier for our Five in Five series. Diane is the president of MEIER, a New York City based marketing agency with special expertise in the luxury market. Her career has honed skills from strategy, writing, design and public speaking. Diane is the author of The Season of Second Chances and The New American Wedding.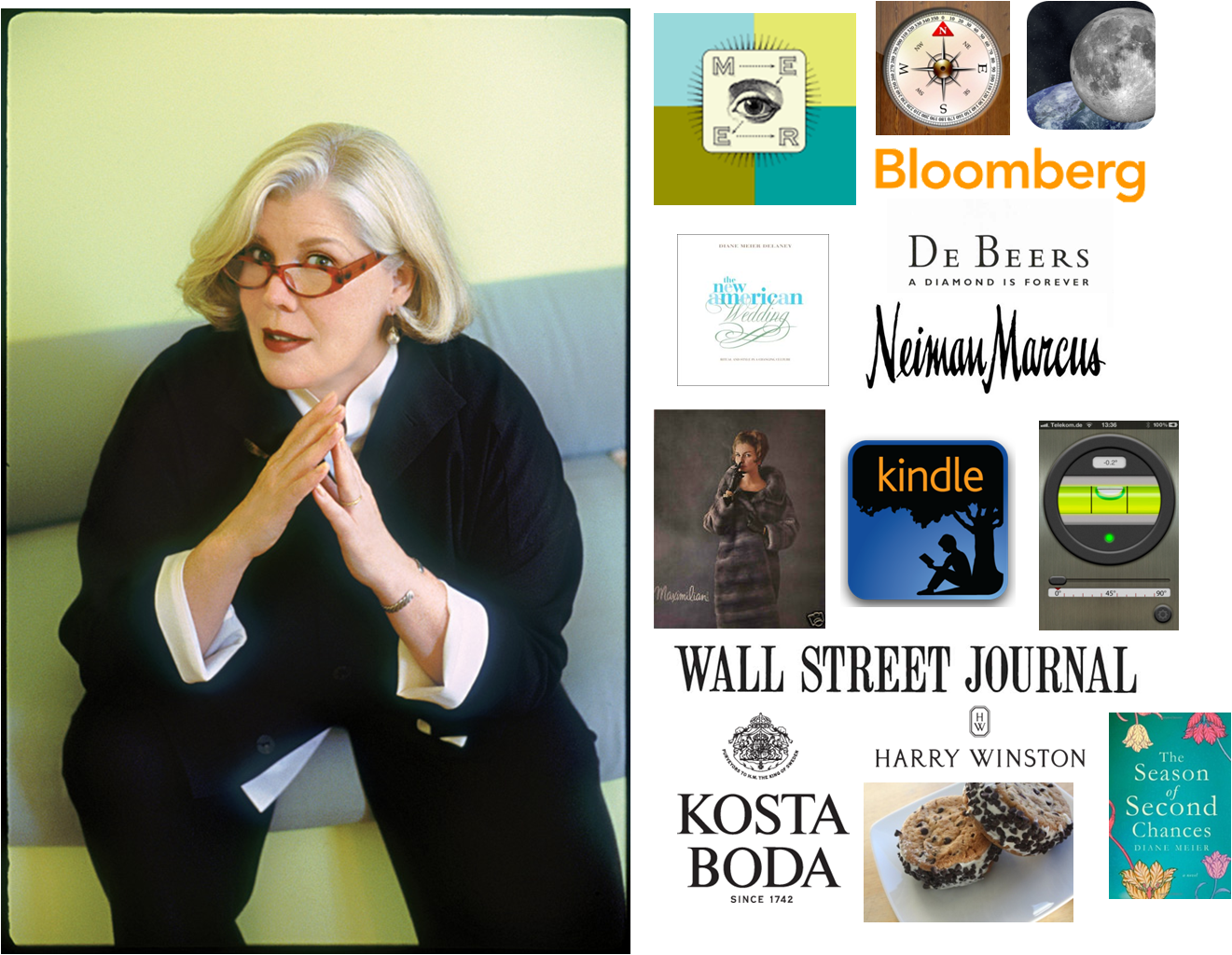 1. What's the one mobile app you can't live without?
With clients all over the globe, I am not very original in my attachment to my iPhone and iPad's Mail. After that, I'd have to say that it's a toss-up between my iPad Kindle app, which enables my insomniac 3 a.m. reads, and the app that lets me sketch and "paint" right on the screen. I also love my Spirit Level, my Compass and my Moon Phases, by the way – but you only wanted one?!
2. How do you get your news?
I get WSJ notifications throughout the day and Bloomberg's newsletter. I think they both have the best sense of balance between world affairs and business with no inane interruptions for Kardashian alerts, man-bites-dog stories, or news about wardrobe malfunctions.
3. What is the toughest lesson you've learned in your career?
Our work is, primarily, discovering where clients will find growth, greater profits or more significant market share. We then provide the road map and all the tools, training (and often a portal to the funding) that will take them there. Though rare enough, when faced with the changes that may be necessary to take those next steps, some clients demur. Sometimes they do so for well-considered personal reasons. But too often they step away from the opportunities for growth because the idea of change and the commitments required seem too great a leap. It is often the difference between the companies that become the brands we appreciate, and those companies satisfied to sit at the sidelines. When it is my firm's job to light a path and provide the means to health and growth, it is heartbreaking to watch a client abdicate because they lack energy or courage. We can give them almost everything else but drive and guts. So I'd have to say that my toughest lesson has been finding a way to live with wanting more for some clients than they want for themselves.
4. What's your favorite guilty pleasure?
These days, what time there is away from work is spent binging on all the fantastic television drama available. Right now, late to the party, I am digesting Homeland, three and four episodes at a time, to catch up before the new season starts. And Wallander, Downton Abbey, Nurse Jackie, The Newsroom and The Borgias. Last winter I literally "revisited" the original Brideshead all these years later. All pleasure. No guilt.
5. How do you spend the first hour of your day?
I check my e-mails on my iPad before I'm out of bed. And have breakfast with my husband each morning. I make fruit compote every week for both the city and the country; just dried and fresh fruit, cooked down with vanilla and a toss of spices. Every week brings a new and different opportunity. This week – pear, cherry and rosemary. And I have a small bowl with a dollop of Greek yogurt. And then it's back to work!
That concludes our interview with Diane. The luxury market may be MEIER's sweet spot, but affluent consumers are coveted by advertisers nationwide. Download 'Proven Methods for Reaching Affluent and Educated Consumers' to learn how you can reach one of the most sought after demographics.
Hannah Hill is a marketing specialist at Mediaspace Solutions. Her marketing experience includes writing, inbound marketing, social media and event management. You can connect with Hannah on LinkedIn, Facebook or Google+.