Today marks my one year anniversary as a marketing specialist with Mediaspace Solutions. Throughout the past year I have written a grand total of 61 blog posts about advertising and the newspaper industry while also featuring some of today's advertising leaders on our blog. Hopefully you caught a few of my articles and learned a thing or two, just as I did. Here's the biggest takeaway: newspapers and magazines are still alive and relevant in today's advertising world.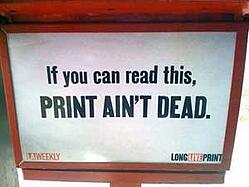 Print is not dead
I don't know how many times I stumbled upon news articles, blog posts and tweets claiming that print is dead, dying, on its death bed, you name it. If that were the case, why are investors like Jeff Bezos and Warren Buffet still investing in print? We talked a little bit about that in a post last month, so check it out if you missed it. The top three U.S. newspapers (The Wall Street Journal, The New York Times and USA TODAY) boast average weekday circulation (print and digital) of more than 1.6 million. I'm not a cardiologist, but that sounds like a pretty strong heartbeat to me and proves that print is still alive and kicking.
Print is still preferred among some consumers
You may think the Baby Boomer generation is the only group that not only consumes print media but prefers it to its digital counterparts. This is the part where I tell you that you're wrong. A recent Placed study, focused on back-to-school shopper preferences among mobile users, found that 46.3% prefer to receive print promotions over mobile promotions. The majority of those mobile users do not belong to the Baby Boomer segment, given they were shopping for school supplies, (unless Arts 'n Crafts is a big draw at senior homes these days) which means that even younger generations prefer print at times. Remember when I told you that newspapers ranked first for being "most believable and trustworthy"? If you missed that blog post, check it out now. You'll learn that consumers consider newspapers to be more credible than any other medium.
Print advertising captures attention
Print advertising still turns heads. That's right. Print can be just as innovative as the next guy. Take a look at these creative print ads released during the past year and tell me you aren't impressed or that you won't remember a single one of them five minutes from now. Print is more than capable of attracting consumers, building brand awareness and driving sales. Plus, print has a longer shelf life than TV, online and radio, which gives advertisers more time in front of their target market. Just think about the amount of time you spend with a newspaper or magazine compared to the amount of time you are exposed to a banner or radio ad. It's not rocket science to conclude that print comes out on top.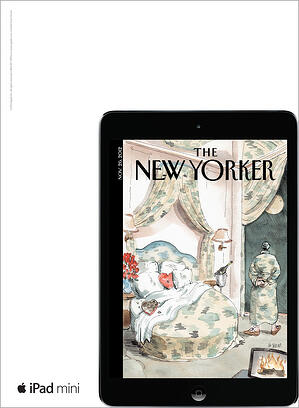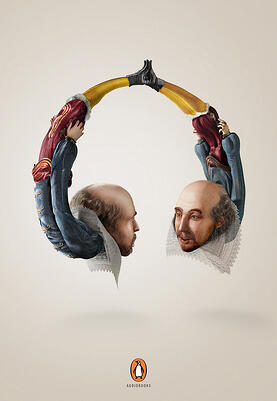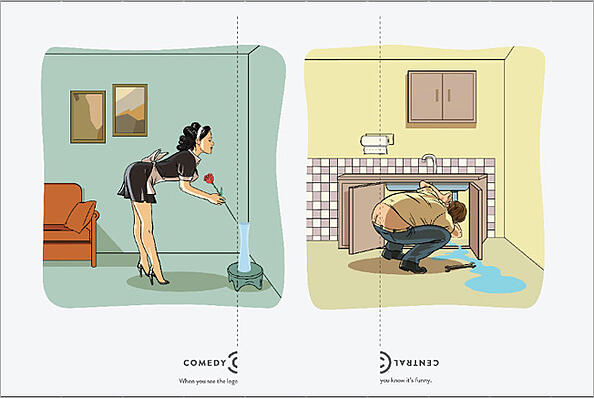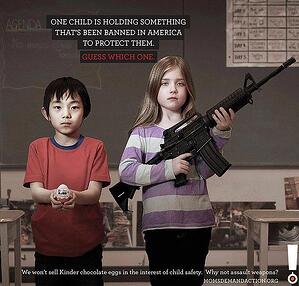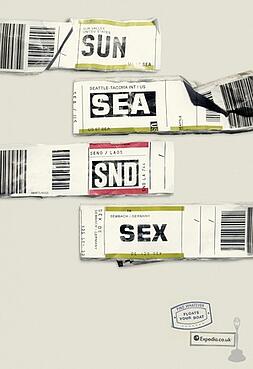 Print increases the effectiveness of digital advertising campaigns and vice versa
This is something we stress at Mediaspace Solutions because it works. Print and digital advertising are a perfect pair. An integrated media plan helps your company reach consumers through a variety of channels, and the more opportunity you have to expand your reach, the better. When you utilize both print and digital, you boost the strength of your advertising campaigns.
Not only is print still relevant, but it can be extremely critical to the success of your campaign, especially if your target audience is among the affluent and educated. Download our FREE eBook 'Proven Methods for Reaching Affluent and Educated Consumers' to learn how to maximize print advertising. If you'd like to learn how to integrate your print and digital advertising campaigns, then 'The CMO's Guide to Integrating Print and Digital Media' is ready when you are.
RELATED POSTS: