Despite popular opinion, social media isn't just for the kids and the Millennials. And as we at Mediaspace are wont to do, we like to challenge traditional thinking and assumptions, which is why we're going to just come right out and say it: when you put together your social media strategies, you need to include the age groups beyond 34.
Now, while I consider myself to be a fairly convincing person (except when arguing with my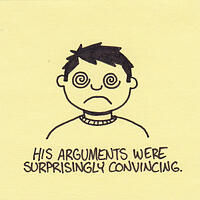 wife, of course), I think it might be more effective if you heard from some other sources as to why you need to keep generations born before 1975 in your social media strategies. Reason being, I was born after 1975, and as a 33-year-old father of two who likes to ride bikes and coach youth sports, you might not be convinced by anything I say about my elders. So instead of spouting off about my parents and grandparents texting, fully engaging with Facebook, Pinterest and Twitter and creating their own Spotify stations, I thought it might make more sense to cite some other people, including one not in the United States.
Let's start there. Just last week Danny Bradbury at theguardian.com wrote an article titled 'Marketing to the silver surfer,' in which he wrote, "Six in every ten 50-64 year-olds use social media." Not bad, considering that's an increase of 10x in eight years. The thing is, while we continue to see an increase in the number and prevalence of boomers and the senior audiences online, the advertising that's happening isn't targeting these groups. Bradbury goes on to talk about the scarcity of ads targeting a group who, it turns out, has an abundance of disposable income and purchasing power. Those who do, he notes, are pandering a bit too much to the norm or expected, which includes assisted living facilities or home care tools.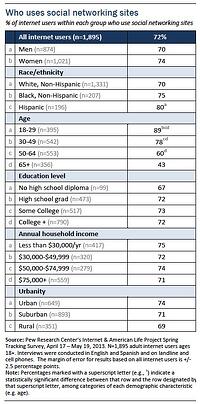 What we should point out here is that the boomers and seniors who are most active online are more likely using the World Wide Web for shopping, research, banking and many of the same activities, may I dare say, 'kids these days,' are engaged in.
Clearly there are multiple media choices for engaging the boomer and senior audiences, and you have choices to make. As the Pew study referenced above points out, digital display is going to continue to become more targeted and consume a larger part of marketing budgets. While the audience might be smaller, as Rachel Stelmach of GlynnDevins points out, it's a "much more engaged and qualified audience."
This is all great news for digital marketers as we are able to reach a broader set of demographics and demonstrate to our clients their ability to reach whoever they want with the right type of campaign. What we have to hope doesn't happen is that social media becomes such a large part of all our lives, including the boomer and senior audience, that we all become Parasomniacs, engaged in social media while we sleep. As Erik Sass of MediaPost points out, it's bad enough some people are so hooked they're interrupting, or maybe not interrupting, sex while managing social media. Talk about a new definition for 'sexting.'
Clearly the Internet continues to become more popular, and audiences of all ages and ranges are engaging more and more in all it offers. If you want to find out how to become a smarter online marketer, check out our eBook 'The Smart Marketer's Guide to Local Digital Advertising.' Once you've read that, give us a call and we'll help you engage with your audience, regardless of when they were born.
RELATED POSTS:
1. Don't Overlook Seniors in Your Next Digital Advertising Campaign
2. Local Digital Strategies to Improve Your Online Reputation
3. Are Banner Ads Worth Your Advertising Dollar?
4. Local Marketing Strategies for Advertising Success
5. Who you tryin' to get crazy with ese? Don't you know I'm local?
Scott Olson is the director of marketing at Mediaspace Solutions. His career has spanned marketing positions in the non-profit, software and utility sectors providing various marketing experiences. You can connect with Scott on Facebook, Google+, Twitter or LinkedIn.
'Convincing' image courtesy of Inkjot Comics