I religiously watch a couple reality television shows, namely Big Brother and The Bachelor/ette, and I'm not ashamed to admit it. You shouldn't be either, so stop what you're doing and come clean. Just fill in the blank: Hi, my name is _______ and I'm addicted to reality TV. Type that sentence into the comments section if you're really feeling brave. Okay, now that we're being honest with one another, let's continue. There's something about these shows that draws me in and keeps me glued to the screen from the season premiere to the drama-filled-tear-jerking finale each and every year. Maybe it's all the backstabbing, deceit, and if we're lucky, the possibility of a fairy tale ending. Reality TV shows capture my attention week after week and always seem to make their way to the water cooler. But I've always wondered (okay, maybe not always) what would happen if the newspaper were to compete on a reality TV show? Would the newspaper outlast the other houseguests to win the $500,000 grand prize or get the final rose and live happily ever after? Let's talk game.
Big Brother
I'm willing to bet the newspaper would be nominated for eviction early in the game, given the recent reports of the industry. But don't forget about the Power of Veto. The newspaper industry would kick butt in every POV competition because that's what it's doing in the real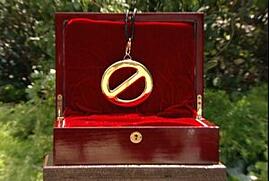 world. Newspapers have been on the dreaded chopping block for years and yet they remain a powerful medium for advertisers. The newspaper is a strong competitor and it isn't just going to step aside and let other media sail on through to finale night. Newspapers have redefined their strategies to remain afloat. If you watch Big Brother, you know the houseguests are constantly revamping their strategies to improve their chances of winning the game. Stagnancy is not a good idea in the Big Brother house, nor is it a good idea for newspapers. Whether a "have" or a "have not," newspapers will continue to compete to ensure longevity. Just look at what four publications are doing to overcome obstacles and secure their future in the industry.
The Bachelor/ette
It's no surprise why the newspaper would want to be a contestant on the Bachelor/ette. Everyone (and thing) deserves a shot at love and I bet some of you love your local newspaper. I mean, what's not to love? The newspaper wouldn't have to go on any awkward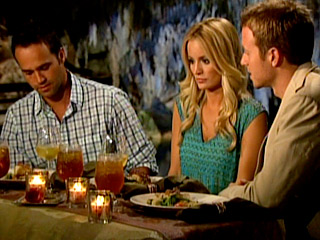 two-on-one dates because it fully captivates its audience. Aside from drinking a cup of Joe, there's not a whole lot you can do while reading the paper. This gives newspapers an advantage compared to other media like television. According to eMarketer, "Consumers' attention is more divided than ever as media multitasking becomes the norm…TV remains at the center of this multitasking, but more often than not, there is another screen more directly in front of the viewer." This simply is not the case with newspapers. You can develop a solid, uninterrupted relationship with a newspaper quicker than you can when you consume multiple forms of media at the same time. For that reason, I think the newspaper would be accepting roses left and right. Plus it's mature, unlike some of the contestants of seasons past (Tierra, anyone?). And how about that proposal at the end of a sappy season of The Bachelor? Newspapers promise to deliver and remain loyal to readers until death do us part.
While we don't have any eBooks containing the inside scoop on how to win Big Brother or find love on The Bachelor/ette, we do have a variety of helpful resources relevant to the newspaper industry. Download 'Proven Methods for Reaching Affluent and Educated Consumers' to learn how newspapers can help you reach some of the most sought after demographics. Also, learn how you can take advantage of integrating print and digital media into your advertising mix when you download 'The CMO's Guide to Integrating Print and Digital Media.' If you're interested in maximizing your newspaper advertising budget, let us know.
RELATED POSTS:
Hannah Hill is a marketing specialist at Mediaspace Solutions. Her marketing experience includes writing, inbound marketing, social media and event management. You can connect with Hannah on LinkedIn, Facebook or Google+.