When it comes to local digital advertising, an advertiser can either work with a traditional ad network or buy direct. While ad networks have been used by many to reach large audiences, they aren't the best option. Direct local advertising buys can be more beneficial to your business. Most of the information below can be found in our eBook on local digital advertising. To read more, download 'The Smart Marketer's Guide to Local Digital Advertising.'
Target Demographic More Easily Reached
Targeted media buys are fantastic at enabling businesses to reach out directly to the communities and websites their customers frequent. When they purchase through a traditional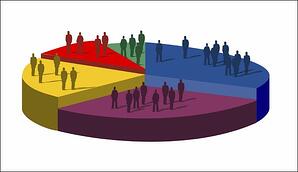 ad network, their marketing material may be promoted on sites that very few of their real customers ever visit or use. Many ad networks won't disclose where the ads will actually appear, so it's almost like a shot in the dark. Wenda Harris Millard, co-CEO and president of media at Martha Stewart Living Omnimedia likened it to "spraying and praying." Unless you've got a proven track record with the big guy upstairs, it might be in your best interest to make the switcheroo and stop using ad networks altogether.
Superior Customization and Ad Alignment
Local digital ad buys are often more customizable than buys placed through traditional ad networks. You can select the exact media format you wish to promote, and even discuss the location and sizing on the page it will be displayed. This gives you the opportunity to directly align your ads with relevant content, leading to serious benefits in terms of click-through and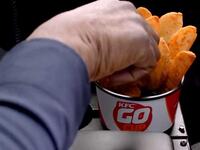 conversion in many cases. Regular ad networks sell the spots they currently have available, and that's about it. This means an ad for the new KFC Go Cups could end up on the blog Oh My Veggies, a vegetarian food blog, if the advertiser placed the ad through an ad network. That doesn't sound like a match made in heaven which means the click-through-rate is going to be modest at best.
Cross-platform Promotional Opportunity
Dealing with a local media provider often gives businesses the opportunity to expand their marketing campaigns into true cross-platform efforts. In many cases, a local digital advertising buy can help open channels for you to promote your business in local print, radio or television. No analogue of this opportunity exists within the framework of a network buy. An integrated advertising strategy is best, so chalk up another win for going direct.
More Cost Effective
The final and perhaps most important benefit of local targeted digital media buys is that they are simply more cost effective and provide a better return on investment for your marketing dollar. With this approach you don't spend money promoting your product or service to people who aren't interested. In many cases you can negotiate lower rates by effectively cutting out the middleman of traditional advertising networks. Use the money you save to buy more ad space.
As you can see there are numerous benefits to placing direct, targeted local advertising buys. To learn more about the benefits of local digital advertising, download the eBook 'The Smart Marketer's Guide to Local Digital Advertising.' If you are already an expert at digital advertising, download 'The CMO's Guide to Integrating Print and Digital Media' to learn the benefits of utilizing both print and digital advertising in your next campaign. When you are ready to reach local markets through digital advertising we can help. Contact Mediaspace Solutions today.
RELATED POSTS:
Image credit: I Need More Fans, Business Insider
Hannah Hill is a marketing specialist at Mediaspace Solutions. Her marketing experience includes writing, inbound marketing, social media and event management. You can connect with Hannah on LinkedIn, Facebook or Google+.