If you have never seen an episode of Friends, then I don't think we can be friends anymore. I'm sorry, but I'm 100% serious. While I'm not as obsessed as my sister (who is a force to be reckoned with when playing Friends Trivia), I recognize Friends as one of the greatest TV sitcoms of all time. It's my go-to show when I need a laugh. Sometimes I head to YouTube to watch one of the many montages of Friends clips. If you're a die-hard fan, you've done it, too. Throughout all 10 seasons the cast of Friends taught us valuable lessons about life, love and media buying. That's right. Joey, Rachel, Ross, Chandler, Monica and Phoebe know a thing or two about media buying which is why I have compiled their tips into two blog posts for your educational growth and enjoyment. Below you will find media buying tips from Joey, Rachel and Ross, and next week you'll learn from Chandler, Monica and Phoebe. Grab a cup of coffee, settle in on the couch at your hometown "Central Perk" and continue reading.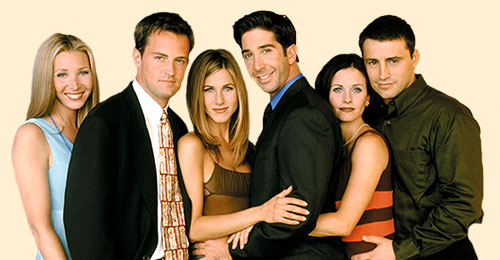 Joey
Throughout the show Joey trusted his agent Estelle to find him the right acting gigs. She knew Joey's acting capabilities, limited though they were, and worked hard to find him the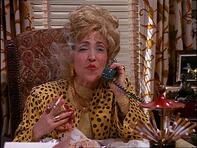 best placements. When it comes to media buying, how you doin'? No really, how are you doing? The success of your business depends on finding the right buyers for the product or service you are selling. Just as Estelle helped Joey book the best gigs to accelerate his acting career, the right media buyer will help you determine the best media mix for your advertising campaign. As long as your media buyer has your best interest in mind, the business relationship will prove to be successful. If you happen to be hand twins, it's an added bonus.
Rachel
'The One Where Ross Got High' is one of my favorite episodes because of the Thanksgiving dessert catastrophe. You don't want to make half an English trifle and half a shepherd's pie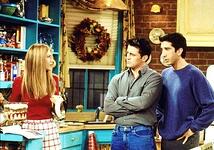 because it just isn't edible, unless your name is Joey and you like the odd combination of jam and peas. If you don't know what you're doing, then you should leave your media buying to someone who does, just like Rachel should have let Monica make dessert for Thanksgiving. At Mediaspace Solutions, we take pride in our ability to plan, buy and place your advertising campaigns to ensure success. We have buying power and we leverage it to negotiate the best possible rates for each of our clients. We'll follow the media buying recipe we've perfected and help you exceed your advertising goals.
Ross
If you don't think it's possible to have too much of a good thing, then you've missed some of the best Friends episodes. Remember the episode where Ross gets a spray tan and somehow manages to tan only his front side? Or the episode where he tries to be cool and buys leather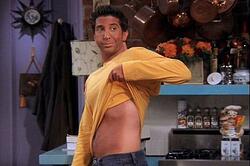 pants? In the case of media buying, buying only one type of media is like having too much of a good thing. Devoting all your time and resources into one proven medium while completely ignoring the others isn't the best strategy. You should seek to use an integrated media approach and buy media across a variety of platforms. If you're currently only buying magazine ads, think about incorporating mobile into your campaign. If you're solely focused on digital advertising, maybe newspapers could give your bottom line a much needed boost. Newspapers may be an older form of media, but they are not extinct. Paleontologist Ross could tell you that.
Stay tuned for next week's post featuring media buying tips from Chandler, Monica and Phoebe. Trust me; you won't want to miss it.
RELATED POSTS:
Hannah Hill is a marketing specialist at Mediaspace Solutions. Her marketing experience includes writing, inbound marketing, social media and event management. You can connect with Hannah on LinkedIn, Facebook or Google+.