As I mentioned last week, the cast of Friends taught us valuable lessons about life and love throughout its 10-year run on NBC, but the show should also be credited for its lessons on media buying. If you missed the first part of this blog series, you'll want to go back and read it, especially if you're a fan of Joey, Rachel or Ross. Before you finalize your advertising plans for 2014, read through these media buying tips from Chandler, Monica and Phoebe.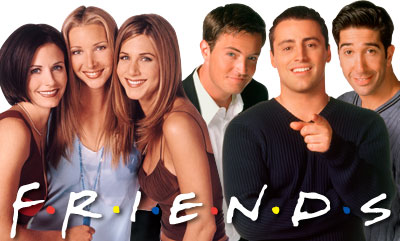 Chandler
When it comes to negotiation, Chandler has some mad skills. In 'The One with the Embryos,' the friends sans Phoebe play a little trivia game to see who knows who best. At the end of 10 rounds the teams are tied, so Ross initiates a lightning round to break the tie. If the girls win,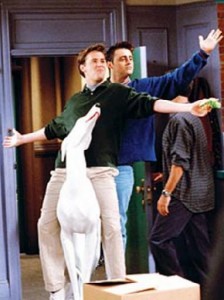 the boys have to give up the rooster and the duck, but if the boys win they get a much greater reward. Somehow Chandler gets the girls to agree to put their apartment up for grabs. Could Chandler BE any better at negotiation? I don't think so. To excel at media buying, one must be able to negotiate price and placement to ensure the best value for the advertiser. At Mediaspace Solutions, we help our clients negotiate advertising campaigns in an effort to increase return on investment and overall reach. Whether you are currently buying print or digital ad space or both, our media buyers can help you negotiate better rates and get a new apartment in exchange for a couple of birds, or something like that.
Monica
Whether or not she cares to admit it to her friends, Monica is a bit of a control freak. Remember the episode where Chandler ('Mondler' in this episode) tries to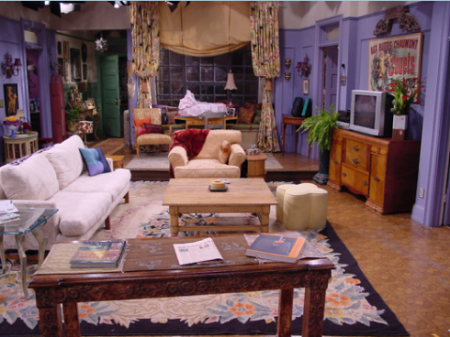 surprise Monica by cleaning the apartment only to forget where everything goes? Ross says Monica will kill him if everything is not back in exactly the same place when she gets home, which is just plain crazy. As Chandler and Monica's relationship progresses, she becomes slightly less controlling. When it comes to media buying, you should relinquish control and leave it to the pros. Do you think Monica wants to be in control of cleaning all the time? Okay, bad example, but you get the idea. When an agency like Mediaspace helps you buy media, you can experience greater cost savings and better positioning.
Phoebe
No Friends character is quite as eccentric as Phoebe a.k.a. Regina Phalange a.k.a. Princess Consuela Banana Hammock. She has her brother's babies, writes a song about a smelly cat and creates a three-dimensional masterpiece named Gladys. Although her methods are a little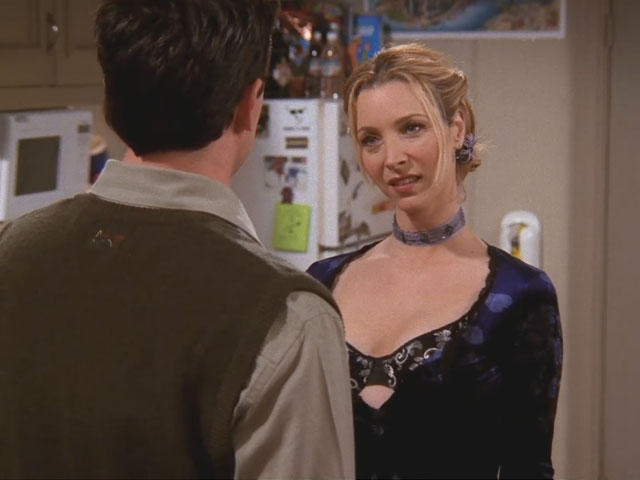 unorthodox, especially when she fake-seduces Chandler into a confession about his relationship with Monica, Phoebe knows how to get the information she needs and use it to her advantage. Our media buyers have the inside scoop when it comes to rates, so say farewell to paying rate card when you transition your media buying to us. At Mediaspace, we utilize our competitive industry knowledge and leverage our relationships to deliver value to our clients. Our media relationships are so strong that most times we don't even have to seduce the reps to get the best possible rates for our clients.
There you have it: media buying tips from the cast of Friends. Hopefully you enjoyed this two-part series and learned a thing or two about media buying. If you didn't grab our free eBook on media buying last week, download it now. You should also download 'The CMO's Guide to Integrating Print and Digital Media' to learn how to take advantage of multi-channel advertising.
RELATED POSTS:
Hannah Hill is a marketing specialist at Mediaspace Solutions. Her marketing experience includes writing, inbound marketing, social media and event management. You can connect with Hannah on LinkedIn, Facebook or Google+.