The following is a guest post by Jenna Bruce.

The IAB released a report last year showing that online ad revenues increased 22% in 2011 reaching $31 billion, a record-breaking figure. Mobile ads also saw the fastest growth with a 149% increase to $1.6 billion, while digital video increased 29% year-over-year and search was up 27%. Though these figures point to obvious online opportunities for advertisers, there are many who have yet to stick their toe into the digital advertising pool.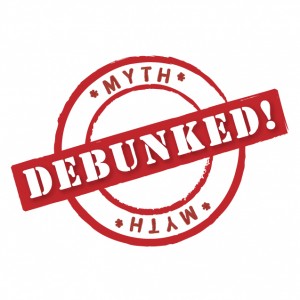 When we speak with clients about incorporating digital into their ad campaigns their hesitation usually stems from confusion and slight to not-so-slight fear. And we get it; the Internet can seem like a chaotic and mysterious place with danger lurking around every corner kind of like New York City. But, as long as you use your head, don't strike up a conversation on the subway at two in the morning with someone with crazy eyes, and wear your fanny pack facing front, there's nothing to fear in The Big Apple. And the same can be said about digital advertising, figuratively speaking.
Here are five myths about digital advertising that may have stopped you from incorporating this channel into your marketing campaigns.
Digital Advertising Is Expensive
That's like saying "cars are expensive." Yes, some cars are expensive, but many cars are quite affordable and will still get you where you want to go. Like other forms of advertising, digital offers cost-effective ways to reach your targeted audience and get your message across. One benefit of digital is you can reach thousands of highly-targeted prospects at the same time, which means your campaigns can be more effective without a huge increase in price.
Digital Ads Are Spammy...
...and all ivy is poisonous. The only digital ads that come across as spammy are the ones that are spammy. One way to ensure your ads are not perceived negatively is to create campaigns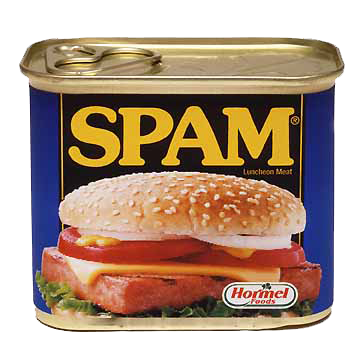 with your audience's best interests in mind. Make sure you use the right messaging in language that's crisp and easy to understand, and, above all, create relevant, valuable and engaging ad content.
Digital Advertising Is Complicated
You don't have to be a professional chef to use a stove, and you don't have to be an expert to plan and execute a successful digital campaign. Like print advertising, your objective dictates strategy. What is important is good planning, audience development and thoughtful research. If you're new to digital, start small and make specific and realistic goals that can be defined and measured.
Display Ads Are Dying
So is print. Both are large myths. While we wouldn't suggest relying solely on banner ads, just as we wouldn't suggest solely relying on magazine inserts, display ads can absolutely be successful as part of your overall digital campaign. Keep in mind creativity and media placement are critical to the success of banner advertising.
Local Businesses Can't Benefit from Digital Advertising
Sure, and naturally svelte people can't benefit from walking around the block, riding a bike and other forms of cardio that are good for heart health. With the emergence of smartphones and location-based apps, digital offers a unique proposition for local advertisers to target the right consumers at the right moment. BIA/Kelsey's March 2013 forecast of U.S. local media ad spending reports that digital's place in local advertising will continue to expand.
With these myths shattered I hope you feel that digital advertising is a bit more approachable and a channel you will incorporate into your future campaigns. Just remember, like any other media types, each of your campaigns must include a well-thought-out plan that includes objectives and specific metrics to determine if your digital efforts are successful.
Check out 'The Smart Marketer's Guide to Local Digital Advertising' for more on this topic.
RELATED POSTS:
Image credit: The Social Media Coach for Athletes