The following is a guest post by Mike Adams. Mike has started and sold two successful companies before retiring. When he's not golfing and playing tennis he coaches new entrepreneurs on business best practices.
Retail sales and business spending are both expected to increase by about five percent in 2014, Kiplinger predicts. If you're a results-oriented marketer, you need to track the trends as you tap into social media, mobile marketing and high-tech printed material. Achieve your 2014 marketing goals by combining your digital and print efforts in the following unique ways.
Social Media is Not Optional
If you haven't already, this should be the year you put social media marketing into full gear. Businesses are learning how to use these platforms to communicate with consumers, and those companies not on board will watch the competition leap ahead of them.
Forbes has declared 2014 the year of image marketing. Up until now content has been the focus, but brands are increasingly delivering messages through images and video. Social platforms that specialize in images (think Pinterest, Flickr and Tumblr) are moving up the ranks.
Lowe's, the home improvement retailer, created several Pinterest boards to promote specific topics including "Grillin' and Chillin'" and "50 Projects Under $50." According to Entrepreneur, this strategy has helped Lowe's gain a Pinterest following more than 3.5 million people strong.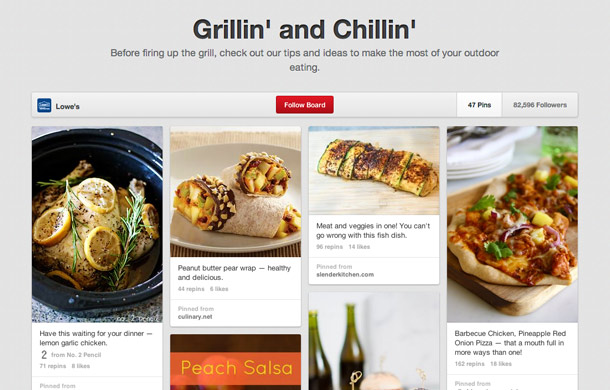 Video Becomes Smaller and More Important
People enjoy getting information through videos. YouTube and other social video sites give us everything from how to change the oil in our cars to Japanese market trading reports. This year, the microvideo made its way into the marketing toolkit. These three to 15-second videos came out of Twitter's Vine and Instagram video-sharing capabilities. Anyone with a smartphone or tablet can take and share these microvideos with their networks. Encourage your customers to create and share videos that communicate how your products have impacted their lives. Just like the images prediction for 2014, microvideos will become a marketing staple.
Mobile Devices Drive New Marketing Needs
With the rise of mobile device ownership and the use of tablets and smartphones to access social media, mobile marketing is a must. For small businesses, mobile marketing is a more cost-effective approach to marketing and provides an opportunity to target potential customers more directly.
With geo-targeting and location-based services, you have access to the mobile users most likely to be interested in your products and services. Smartphones and tablets play an integral role in real-time marketing; simply send promotions to the people who are geographically able to take advantage of them. For example, a restaurant could send promotions to individuals as they walk down the street past the restaurant.
Print Advertising Still Engages People
Don't underestimate the power of the physical paper, coupons and actual printed products. Printed promotional material sits on a desk or counter and reminds consumers to buy your product or service each time they walk by. Print media still captures attention. When integrated with online campaigns, advertisers can increase reach and overall awareness of their product or service.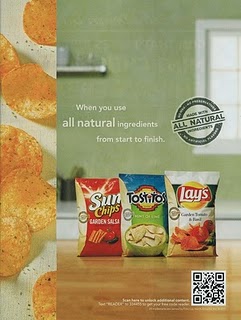 Use Quick Response (QR) codes on printed advertising materials to draw consumers to your website and online promotions. Tie this in with your social media campaigns and you have another way to increase traffic and drive engagement. Design a campaign that offers an extra discount on your products or services when recipients scan the QR code on a brochure. This takes them to a page on your website to get the discount. Or create unique newspaper or magazine campaigns like spadeas, wraps or polybags that include a QR code that takes the user to your YouTube channel. They can watch a different "how to" video each time they scan the QR code and access your channel.
What it comes down to is the power of an integrated campaign. Smart marketers recognize the game is changing and multiple media need to be used to create effective campaigns. Both traditional and contemporary media vehicles are still driving action, assuming your creative accurately speaks to your target.
RELATED POSTS: