The following is a guest post by Jenna Bruce.
When I was 12 I got what was perhaps the worst perm ever given to a human being. My hair was medium length and I had presented the hairdresser with a photo from a magazine of a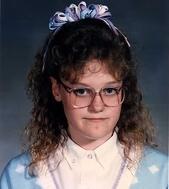 woman with the same length hair covered in luxurious, loose, ringlet curls. The hairdresser proceeded to ignore my instructions, cut my hair quite short, and used the smallest curlers she could find that gave me tight curls instead of my desired loose ringlets. When I say I looked like Ronald McDonald I am not exaggerating.
Why do I tell you this? Because hairdressers are similar to media buyers. Good hairdressers will listen to your objectives and form a strategy to meet those objectives using a variety of techniques: cuts, perms, highlights, extensions, you name it. Good media buyers will listen to your campaign objectives and form a strategy using a mix of media channels: print, digital, mobile, etc...
The Advertiser's Goal
The ultimate goal of every advertiser is to attract, engage and retain customers. To do this, CMOs should work with an experienced media buyer to develop the right media mix for their campaigns. Professional media buyers can offer multi-channel advertising solutions that maximize advertising budgets while expanding the brand's reach.
Studies by noted consulting firms such as Accenture have brought light to the fact that experienced media buyers have the ability to bring clout and expertise to marketing campaigns and increase the impact of advertising while reducing media costs.
What Media Buyers Bring to the Table
Media buyers bring a vast reservoir of quantitative data that can help guide buying decisions. Further, the relationship between a media buyer and a publication's sales rep can be instrumental in helping to deliver the defined target audiences within the client's budget allocation.
The campaigns that make the biggest impact on consumers are usually the result of a strong relationship between a media specialist and a publication's sales rep. Media buyers understand they must form deep relationships with those who know the publishing space best to ensure success for their clients.
Identifying the Right Media Mix
The success of any campaign rests on the ability to deliver the right message at the right time to a targeted audience. Today's consumers use multiple forms of media to research products before making a buying decision, which is why it's critical for small businesses to use a variety of media to get their message in front of their target audience.
Media buyers understand the strategic benefits of cross-channel marketing:
Top-of-Mind Awareness
Cross-channel marketing campaigns allow brands to create seamless and memorable communication with customers so messaging doesn't get lost in the din of advertising noise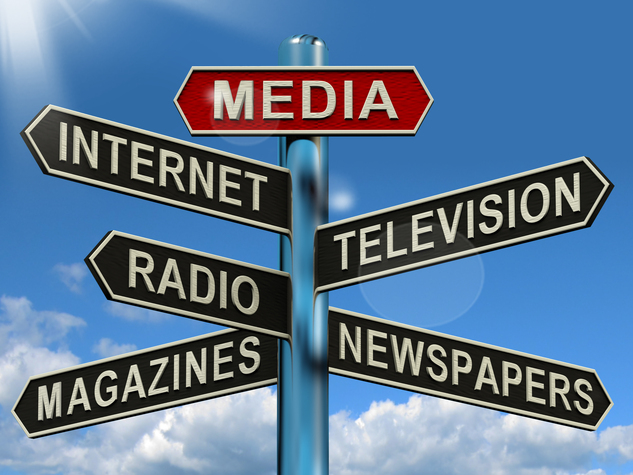 consumers are exposed to on a daily basis. Exposure in multiple forms of media keeps your brand top-of-mind and reinforces your message until it is driven home. Media buyers can help your campaigns be truly effective by ensuring every encounter a prospect has with your brand is consistent and reflects the benefits of your product or service.
Capitalize on Media Strengths
Integrated marketing campaigns capitalize on the individual strengths of the specific media. For example, email and article placements help tell complete marketing stories, while out-of-home ads drive prospects to seek more information about the offering. A magazine ad can hold a reader's attention, while a webpage offers more complex and interactive communication. An experienced media buyer will gather essential data about your target audience and develop a cross-channel strategy that will deliver your desired results.
Keep Prospects Engaged
Media buyers understand that different marketing methods will motivate customers as they move through different stages of the sales cycle. For instance, cold prospects will most likely respond better to print advertising and search marketing while warmer prospects will respond more favorably to direct mail campaigns and email blasts. Using just one or two media channels limits the amount of engagement a brand has with its prospects. Taking an integrated approach allows an advertiser to maintain contact without irritating prospects or worse, boring them to death.
Working with an experienced media buyer will allow you to deliver your messaging to your targeted audience within an allocated budget. They will collect the right data, sort through a vast array of advertising options and identify the channels that will reach your audience precisely where they live and drive them to action. Media buyers will negotiate the best prices available, have the technological wherewithal to provide end-to-end management of your campaign, and the tools and expertise to assess results to ensure your advertising dollars have maximum impact.
Your advertising campaigns want to have luxurious, loose, ringlet curls, so work with a media buyer who will make them feel pretty and not like Ronald McDonald. No offense, Ron.
Image credit: The Store Starters
RELATED POSTS: