We have all heard the prophets proclaim the death of print; however, their prophecies have yet to be fulfilled. Print is not dead. The newspaper industry just isn't the same as it was 20 or even five years ago. In fact, not much is. What's important to understand is many players in the industry have adapted to remain relevant. For this reason, the newspaper industry needs to continue rolling with the punches and take advantage of mobile platforms.
Mobile platforms have changed the way many people get their news. There are those who like to get a large sampling of headlines to select and read the stories most interesting to them, and then there are those who use mobile as a supplement to the good old fashioned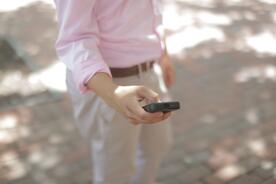 newspaper. The newspaper industry has to take advantage of mobile platforms and the benefits they can bring to the industry. The publications that realize the value of mobile will reap the benefits while the rest may continue to flounder.
Mobile is more accessible on the go
The way we consume news is changing due to our increasingly busy schedules. We run from work to daycare to the grocery store and then rush home to make one of Rachel Ray's 30-minute meals before hauling the kids to basketball practice, and that's just your average Monday. While many of us would enjoy taking a couple hours to read the newspaper in its entirety, we simply don't have the time. According to the Pew Research Center, 56% of all American adults have a smartphone, which means they have 24/7 access to the news, even while on the go. Being able to consume the news on a mobile device, whether phone or tablet, may be the only way some of us are able to stay informed. Mobile platforms allow us to quickly sift through sections and stories to find what is most relevant and interesting to us while providing advertisers more face time with hard to reach consumers.
Mobile increases readership
There are more people reading the news today than ever before, and we owe mobile a considerable amount of credit for that. In September 2013, comScore reported 141 million unique visitors engaged with U.S. newspaper digital content, which was an 11 percent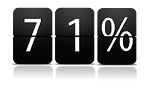 increase since June 2013. In case you don't quite have a handle on what 141 million looks like, picture 71 percent of the total U.S. adult population. That's a pretty sizable group if you ask me, and they shouldn't be ignored by publishers. Additionally, 31 percent of tablet users admitted to spending more time with the news now that they own a tablet.
Mobile brings additional revenue streams
The industry can't place all its eggs in the same basket, so to speak, so it must look to opportunities like mobile to bring additional revenue. In 2012, overall mobile ad revenue grew 80 percent, while local digital advertising grew 22 percent. Though Google and Facebook dominate the mobile market, there is still ample opportunity for the newspaper industry to grab a slice of the pie, but newspapers must act fast. Realizing the importance of mobile, the New York Times launched TimesAction, a series of mobile advertising capabilities and mobile rich-media ad interface definitions, on its NYTimes app for iPad. Others in the industry would be wise to follow suit.
Here's the moral of the story for the newspaper industry: it's better to adopt mobile platforms now than not at all. They aren't going away any time soon and it would be a shame for publications to ignore the benefits they can bring to the industry.
RELATED POSTS:
Hannah Hill is a marketing specialist at Mediaspace Solutions. Her marketing experience includes writing, inbound marketing, social media and event management. You can connect with Hannah on LinkedIn, Facebook or Google+.