As I mentioned in a previous post, I am a devoted fan of ABC's Scandal. If you haven't seen the show, you are missing out big time, but I'll get you up to speed so the rest of this post makes sense. The political thriller features Olivia Pope and her team of crisis managers who seek to protect the public images of high-profile political clientele. Olivia Pope & Associates can fix anything. If you accidentally murder your husband in a fit of rage, Olivia can "fix" it. If your baby gets kidnapped by a Ukrainian mob, call Olivia and she will "fix" it. If you have an affair with one of your students and the press finds out, well, Olivia can "fix" that, too. As you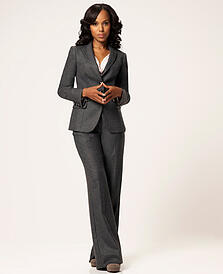 can see, Olivia has fixed a lot of problems and the newspaper industry may just be her next client. If the newspaper industry were to enlist Olivia Pope to solve its problems, here are some of the steps she would take.
Encourage Newspapers to Become Trendsetters
Kerry Washington's character Olivia has become a trendsetter showcasing the latest fashions from Diane von Furstenberg, Armani and everyone in between. Her style is cutting edge, yet still classy, and every female viewer is envious of her wardrobe.
The newspaper industry would be wise to follow Olivia's fashion advice and adopt new trends hot off the runway, so to speak. Adopting mobile is one way a newspaper can redefine itself as a trendsetter and evade the impending death everyone seems to be talking about. We recently published a blog post about why the newspaper industry can't ignore mobile platforms, so give it a read and learn how the New York Times has become a trendsetter in the industry.
Get the Support of the President
One of the many reasons Olivia is able to solve her clients' problems is because President Grant trusts her and is able to provide the resources needed to fix even the most impossible of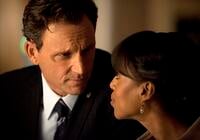 problems. Olivia has Fitz in her back pocket. (Sometimes he's in her front pocket, but we won't get into that here because this blog is rated PG.)
I'm not saying your newspaper needs to buddy up with President Obama, but it wouldn't hurt to make friends with others in the industry and get their support. Caroline Little, president and CEO of the Newspaper Association of America, would be a good person to have on your side. The NAA mediaXchange is "the largest annual gathering of industry executives in North America" and the conference takes place next week in Denver. If you're headed to the conference, take advantage of the opportunity to network with your peers and see if you can come up with a solution to turn the industry around. Our team will be there and we're sponsoring the opening reception Sunday night, so stop by and say hello.
Be a Gladiator
Olivia and her team refer to themselves as gladiators in suits. Like the gladiators of ancient Rome, they are trained to fight and win. They do not give up, even when the walls are closing in, and neither should newspapers. The industry needs to evolve and adapt to remain afloat.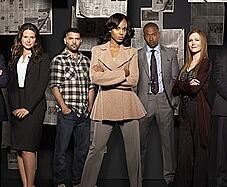 Suit or no suit, be a gladiator and do whatever it takes to keep your newspaper alive.
While Olivia Pope is a fictional character, her tactics might be enough to get the ball moving in the right direction. Stay ahead of industry trends, get support from within and fight to keep the presses rolling. When you have accomplished all three, go ahead and celebrate Olivia-style with a glass of red wine and a bowl of popcorn.
RELATED POSTS:
Hannah Hill is a marketing specialist at Mediaspace Solutions. Her marketing experience includes writing, inbound marketing, social media and event management. You can connect with Hannah on LinkedIn, Facebook or Google+.