According to Merriam-Webster, a misconception is "a false idea or belief," with false being the operative word. That being said, common misconceptions are those that are widely believed. While writing this blog post, I googled "common misconceptions" and thought the following truths should be passed on to you sooner rather than later: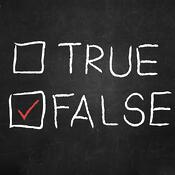 That's all I'll share with you for now, but check out this list of 21 surprising misconceptions if you can handle a little more truth today.
When prospecting, our sales team hears several common misconceptions about media buying agencies, many of which they have to address on a daily basis. For this reason I thought it would be a good idea to share those misconceptions on our blog and come clean about media buying agencies.
1. "Media buying agencies only beat up the publications, they don't develop relationships"
While media buying agencies seek to save money for their clients through rate negotiation, most of us know the value of creating relationships with ad reps at various publications. A relationship between a media buying agency and a publication is a win-win. Without strong relationships with our publication partners we wouldn't be able to deliver the results our clients need to achieve their goals. Bottom line: we fight for our clients (using our negotiation skills, not our fists), but we also say please and thank you.

2. "Media buying agencies are order takers; there is no strategy behind what they do"
If that were the case, none of us would be in business very long. Instead of being order takers, we offer innovative ideas and strategies to achieve our clients' desired results. We utilize mapping tools and research from Scarborough and MRI to determine how best to reach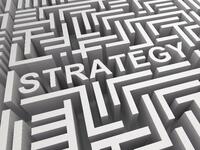 their target markets and then we buy the media most likely to reach those consumers. Without a strategy, we would never be able to beat our competitors, but we can and we do.
3. "I can buy media in-house as well as any media buying agency"
First of all, that's a pretty cocky statement and reminds me of this song. You might be able to buy media as well as we do, but you can't match our strong industry relationships or our negotiation power. Why not give us a chance to impress and even change your mind? Media buying is probably not your sole responsibility or even your favorite part of your job, but it's our forte. There's a difference between cocky and confident and we are the latter.
4. "It costs more money to work with a media buying agency than if I were to do it myself"
I hate to break it to you, but most things in life aren't free. While enlisting the services of some media buying agencies might cost you some money, that's not our model. We don't add a commission or percent to your buys. Instead we figure out ways to create a win-win-win. You achieve your goals, the publications achieve their goals, and we achieve ours. We can talk more about that when you're ready to enlist our services. Remember that media buying agencies can stretch your advertising dollars and buy more ad placements than you can with your money. That right there should be enough to convince you we should talk. Then there's this: at Mediaspace we have been able to deliver savings as great as 90% off open rate for some direct response clients. If you are getting those discounts on your own, then by all means, keep doing what you're doing. If not, maybe it's time to throw in the towel and enlist the help of a media buying agency.
Now that you know the truth about media buying agencies you should consider partnering with an agency like Mediaspace for your next advertising campaign. At Mediaspace we help our clients buy, plan and place print and digital advertising. Give us a call today to see how we might be able to help you achieve your advertising goals.
RELATED POSTS:
Images: jeffbullas.com and Shutterstock
Hannah Hill is a marketing specialist at Mediaspace Solutions. Her marketing experience includes writing, inbound marketing, social media and event management. You can connect with Hannah on LinkedIn, Facebook or Google+.