If you've ever purchased a house, you know the best time to buy is when it is a buyer's market. That is when there is more inventory (supply) than buyers (demand).
Well, if you're considering adding print channels to your integrated media campaigns, now is an excellent time to get some great deals. With advertisers heavily focused on digital outlets, many newspapers and magazines are hungry for revenue and are happy to work with new clients to find the best prices.
Here are several strategies to help you get some fantastic print ad discounts.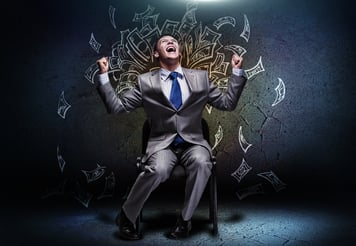 Haggle
Those of us who grew up in the United States have a specific way of buying things. We're told what the price is and we pay it.
In many other parts of the world, this process is unheard of. People there know that you never pay the listed price and that it is customary to haggle back and forth.
When you step into a publisher's office, pretend you've stepped into a foreign land where you are expected to go back and forth on price. This is particularly true if you happen to contact a publisher the day before a deadline. This is when ad sales staff is very willing to come down on prices because they don't want to have to run unpaid public service ads or house ads. They'd rather have your discounted money than no money, much like a hotel would rather sell you a room at 1/3 of the price than have that room sit empty.
Another tip: summer is often a lean time for advertising, so you can often get some really great deals.
Buy Regionally
If you want to impress your local audience but stay within your budget, consider buying regional ads in a national publication. By placing a regional buy, you show up in a national newspaper or magazine, but only in that local edition. Readers don't know how this works, so seeing your ad in such a publication gives your brand some cachet at a great price. Great strategy for a new business trying to get some attention.
Per-Inquiry Deals
If you're new to print advertising and want to test to see whether it works for you, you can request a per-inquiry deal. This is essentially the same thing as an online pay-per-click ad. If no one responds to your ad, your ad is free.
Ask for Extras
Sometimes you may try and haggle the price down but you'll find the publication won't budge. That's fine. Just see if you can get some extras thrown in for free.
For example, when dealing with a big media chain, you may find they own billboards, bus boards and transit-station boards. Often these boards will sit empty while they hunt around for paying customers. Ask if you can place an ad on these pieces of real estate while they search for a paying client.
You can also ask them to expand your ad's impact by throwing in a sticky note on the table of contents or a freestanding insert (FSI). If that publication has a website, ask them to throw in an online placement for free. Ask for upgrades like adding free color to your ad or getting a better placement.
Use a Media Buyer
Media buyers have built relationships with publishers and can get deals that you simply will never be able to. For instance, Media Space has pre-established standby programs with over 650 newspapers nationwide. We have spent years building relationships so that we can always get our clients the biggest return on their investments.
Beyond getting you fantastic deals, media buyers can help with everything from identifying your target market, planning creatives, analyzing data, and tracking your campaigns. This only helps to increase the effectiveness of your ad, increasing that ROI even more.
If you are interested in placing one or more print ads and would like help creating the best campaigns AND getting the best prices, get in touch with us. We help all sorts of businesses increase their reach and revenue.