If you're a small- to medium-sized company, you know firsthand that a careful and strategic media campaign can help grow your business from a local player to a national brand. That's the good news. The bad news is, launching a successful media campaign is one part art form, two parts science, and a whole lot of skill and knowledge.
Today's media landscape is utterly confusing with new channels being added regularly. It takes a sophisticated media process to execute a successful campaign in the current marketplace, which is why many organizations are reaching out to professional media planning agencies.
But how do you choose the right agency for your particular campaign's needs? The most experienced and qualified media specialists generally follow specific steps when they plan a media buy.
When speaking with potential media partners, make sure they follow these best practices:
They Conduct a Thorough Market Analysis
Solid media planning does not exist in a vacuum and a qualified media agency will, without question, complete a background analysis of your company before developing any sort of media buying plan. This analysis will take a strategic look at your business objectives as well as review your business' sales, distribution, and competitive environments.
They Understand Financial Concepts
When speaking with your potential partners, make sure they understand basic financial concepts such as lifetime value of a customer, profit margins, the breakeven point of a program, seasonality of purchases and your sales cycle length. This is important because your planner will need to develop a strategy that aligns with your budget so you can get the greatest ROI possible.
They Use the Right Tools
Don't be afraid to ask as many questions as you need to find the right media partner. For example, you should ask which analytic tools they use to determine which market to target. These tools should be able to tell them what your target market's media habits are. The bottom line is, it doesn't matter how much money you throw at a media program if your message isn't delivered to the right audience.
They Should Match Target Research to the Proper Media Mix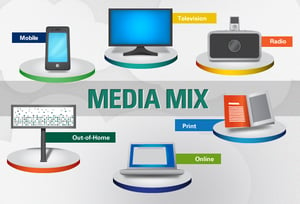 As we mentioned up top, the media landscape has become much more complex with fragmentation. A great media planner knows it doesn't matter how cost efficient the buy was if the buy isn't effective. If your targets aren't reached, your campaign was all for not (AKA worthless).
Matching target research to the proper media mix is the foundation of every good and effective media program. Speak with your potential media partner and ask how they build a media mix. What experience do they have with the media they are proposing? Also, ask for specific examples of programs they've planned and run for other clients using the same channels.
They Believe in Testing
A professional media planner knows there is no one-size-fits-all approach to media buys. They believe in customizing plans for each and every client to insure their program uses the budget effectively and efficiently while delivering quantifiable results. Your media partner should embrace testing various media to find just the right mix for your objectives.
They Have Established a Successful Negotiation Process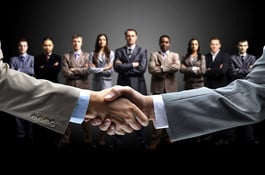 Every single media planner you sit down with will tell you the same thing: they negotiate the best price. Well, they should, or why are they in business in the first place? However, great negotiation is about much more than getting the best price – it's also about getting the best placement.
The best media planners and buyers negotiate with one objective and that is to deliver BOTH the best price and the best spot where the target customer will be able to engage with your messaging. Brilliant concept, right? Don't settle for anything less!
Choosing the right media planning agency for you can at times seem daunting. If you follow these guidelines you should be able to select the agency that will offer you a higher level of success and greater ROI.
Related Posts:
Image Credit: "Handshake" by EDHAR / shutterstock.com