All small businesses have one thing in common: the desire to grow as quickly as possible. Once growth occurs though, it becomes incredibly important to hire the right staff who can take your business to the next level.
In the same way that writing an ad that speaks to your target audience is important, so is writing a job ad that will attract just the right people for your team. If you've been writing a description of the job and slapping that up onto a few job boards, you're pretty much doing it wrong.
A job ad is STILL an ad, and in order to write a killer one you've got to think more like a marketer than an employer. Here are some ways you can start writing killer job ads.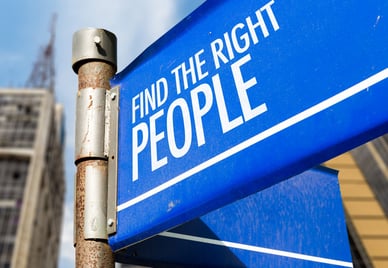 Steal Keywords
When it comes to crafting copy, you not only have to articulate exactly what the job entails and the qualities candidates must possess, you must also use the right keywords to get your ad found by the right people. While there are online tools that can help you research what keywords and phrases might be best, an even better shortcut is to look at your competitors' ads for the position you're seeking to fill. You should be able to get a feel for which key terms are most relevant.
Do NOT Write a Job Description
Okay, yes, obviously you will have to let readers know exactly what the position is, but that doesn't mean you have to go on and on about it. Job descriptions are usually internal documents created to clarify the role and who that person will report to. But your ad's primary goal should be to get the RIGHT people to click and apply. To do this, spend more time focusing on your company's culture and mission, the benefits you offer, and why it's a great place to work.
Okay, Break it Up!
Your reader shouldn't have to fight to get through your ad. Make it easy for them to read by breaking up text into well-defined sections using bullet points and subheaders. For instance, one section might detail job responsibilities, another the qualifications of the ideal candidate, and another your company culture and bonus structure.
Make Your Ad Work for You
By this I mean, use your job ad as a screening tool. Why should you schedule interviews with dozens of people, only to find out 2 out of 20 were potential candidates? For example, if the job is not for remote workers but only for local candidates, make sure your ad says something like, "Will only consider applicants in the Boston area."
Fewer unqualified candidates to deal with in the screening process means you won't have to spend time sifting through resumes and will be better able to spot the real gems.
Get Other Eyes on the Ad
Once you've finished writing your ad, don't rush to get it posted online. First, have some other people in the office read it to ensure the copy is clear and targeted to the right candidates.
If you have any recent hires, get them to take a look at the ad to understand how it might be interpreted by someone looking for work.
Choose the Right Channels
When you write a sales ad, you make sure you choose the right publication so you can get a great ROI. You should take this same approach with choosing channels in this scenario.
Posting your job ad on the most popular job board may not bring you in the qualified candidates you hoped for. Who cares if millions of pairs of eyes will see your ad if none of those eyes are attached to the right person. So, pick a site that caters to your industry and will reach the specific audience you want.
If you follow these guidelines you will be able to hire the right people that can help you grow your business.