If you're like many of the clients we work with, you've spent a lot of time over the years figuring out how to carefully craft an effective print ad. You've learned the importance of grabbing attention with the headline, using the right images and copyright to highlight benefits, and closing with a strong call-to-action. And yet, you still find your ads aren't converting the way you'd hoped.
The thing is, choosing where your ads should go is the final piece to the effective marketing puzzle. Get this wrong and all of your hard work, and ad spend, will go to waste.
To get the maximum impact from your ad, you need to not only consider WHERE on a specific page to place your ad, but also what section and the editorial proximity. Let's take a look at some of your options so you'll have more bargaining power come negotiating time.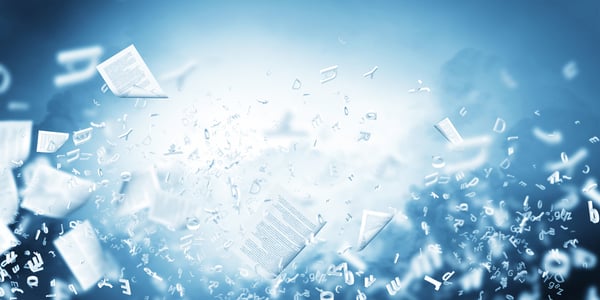 Right-Hand Pages
Pay attention the next time you read a newspaper, magazine or book. You'll notice your eyes naturally travel across the page from left to right and from top to bottom. When all is said and done, your eyes finally land on the bottom corner of the right page.
This area is called an "anchor" position and is very desirable for many advertisers, for obvious reasons. Typically, only big companies with big ad spend can afford to get there ads here as anchor spots cost top dollar. But working with an experienced media buyer ups your chances of claiming this coveted spot at a price you can afford.
Above the Fold
This phrase comes from the fact that many print newspaper readers fold their newspapers in half, widthwise, because it's easier to hold. The phrase is now used to talk about ad placements online.
If you choose to advertise on a newspaper or magazine's digital version, you will want to be sure to get your ad "above the fold" because many readers won't scroll down the page to see what's at the bottom.
Magazine Covers
You may think a magazine only has one cover, but it actually has 4: the very front, the inside front, inside back, and back. The most coveted of these positions is the very back cover, followed by the two inside covers (front inside taking precedence).
Special Sections
Newspapers and magazines are divided into different sections, and each section can be capitalized on depending on the audience you are trying to reach. While some magazines pepper their editorial content with sponsored ads, many place all of the
ads in the last few pages, making them incredibly easy to ignore completely. Do not bother with these magazines, but instead try and get your ads in the front half of a more reputable magazine. It may cost a bit more (again, a media buyer can help with this) but the exposure is well worth it.
Newspapers break up their editorial content into sections like local news, sports, arts, business, lifestyle, etc. It's important, obviously, to get your ad in the right section. However, it's equally important to think outside of the boxy to determine what the "right" section is.
For instance, you may be selling a game that helps small children learn a new language. Placing this ad in the lifestyle section might seem like your best bet. But upon further investigation, you may find that the arts section will get your message in front of parents or grandparents who embrace culture and travel.
Getting the placement of your ad right is incredibly important to the overall effectiveness of your campaign. It can be the difference between a ho-hum ROI and huge gains.
Here's something else that can help you maximize your ad spend and get the greatest return: work with a media buyer. We have spent years building relationships with newspaper and magazine publishers. We also place buys in bulk, which means we can get far better deals for our clients. That inside cover spot you want but can't afford? We'll most likely be able to get a much better price on it.
If you're interested in seeing what a media buyer can do for your next print campaign, give us a call.