Relationships are like a dance.
In advertising, we are constantly seeking to find the perfect connection between the brand and the customer. For B2B prospects, companies tango with marketing strategies and innovation to provide solutions for industry concerns;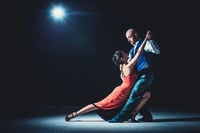 ultimately seeking an established partnership by taking the lead. Of course, you wouldn't salsa with a partner who only foxtrots. The pivotal movements in any B2B campaign start with the understanding the foundational steps and speaking the same language as the customer. Niche specialization to reach the optimal audience all comes down to tactical research and effective message placement. We know a successful ad campaign can open doors; utilize our strengths to get the conversation started.
Specialization is Key
The best partners are the ones we find where the details matter. The niche landscape for B2B advertisers encourages a degree of marketed focus towards tapping into the specific audience looking for their brands' solutions.
Leading by example, a certain high-profile satellite TV provider looking to partner with major hotel chains across the nation has the opportunity to sell their product with practical, straightforward storytelling: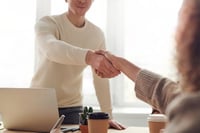 Offering amenities that do more with less?
Enhanced service for guaranteed guest satisfaction?
Just plain cost efficient?
A hotel isn't going to need the same entertainment services as a sports bar. Specializing in your given niche invites innovation and propels that desired connection with a potential lead forward.Tailoring content to your audience, submitting White Pages, and understanding potential pain points of the industry will elevate a brand as a recognized leader rather than a sideliner. Materials and creative that are informative over flashy, communicate an authoritative and industrious expertise to hone in on your client's specific needs.
Telling the right story is just as important as who the story is reaching. Since you've done the research to understand your audience's specific needs, the impact of your message will depend on where and when it's seen. Lead generation is far more likely when the decision makers in their field are given consistent doses of your brand's services.
Elevate Credibility to Your Brand
In any relationship, trust is paramount.
It's no secret, that despite the year-over-year decline, print remains one of the most trusted resources for information among readers and advertisers alike. Customers and decision makers in their respective industries consistently s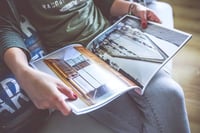 eek out sources known for providing high-quality content set to aid in business decisions and propel new industry trends to the forefront. Of course, it takes more than a simple newspaper ad to feature a brand looking to reach business professionals.
Trade and business publications offer key venues to host a B2B brand's message with the effect of "hitting the bullseye", ie: reaching decision makers and key industry players. Staunchly authoritative and highly resourceful, the evolution of trade publications has opened the door for businesses to find each other at the turn of a page or the click of a mouse. In the example of our satellite TV provider, the message is more than just a name. Tailored, informative content featured in trade publications often reap the benefits of the reliable reputation print has earned for its vetted, relevant content.
To increase your ROI and keep up the tempo for customer response, it's all about focusing on building the relationship between both the publication and the target audience. This requires a deeper understanding of the nuances and niche focus of the media being created.
Stay Competitive While Being Light on Your Feet
Competitors aren't standing still. Neither should you.
Woven with more traditional print and digital placements; event sponsorships, email blasts, native advertising, trade shows are tried-and-true hallmarks of B2B relationship building. These platforms present unique opportunities to not only gain recognition, but also create a sense of realism to your brand. It's all about facetime at trade shows and giving your brand the room to breathe and thrive while placing your name among competition and industry leaders.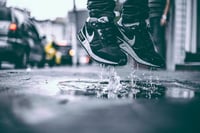 Applying that personal touch hasn't gone out of style. Utilizing email, social media, and native advertising have become benchmarks for growing B2B partnerships and reaching new clientele. The freeform feel of these platforms allow for educational marketing for creating and maintaining your brand's personality. The more educated the buyer, the higher the likelihood your brand will stick out from the pack.
Competition is always going to be there. Leveraging your brand's strengths with strategic public and digital marketing alleviates the heavy "sales pitch" of B2B advertising in order to focus on the most important aspect-the connection to the customer.
You have the solutions your customers need. Let us help you tell your story.