Despite the fact that radio, television, and the Internet offer CMOs myriad choices for advertising, newspaper ads are still a viable and highly-effective channel for extending market reach and attracting new prospects. According to a 2011 report put out by the Newspaper Association of America (NAA), more than 50% of adults said newspaper advertisements influenced their buying decisions.
As a CMO or marketing manager, your job is to provide leadership and direction to your advertising campaigns in order to maximize your investment and create public credibility. Here are four simple steps you can take to help your team create effective newspaper ads.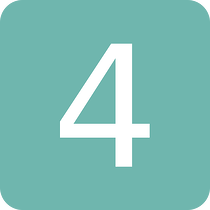 Define Your Market Positioning
It doesn't matter how big your company is, having a well-defined position in the market is essential to effective advertising. Market positioning is why brand names like Adidas, Dove, and Pizza Hut create very specific images and assumptions in our mind. A strong market position defines your brand instantly and allows prospects to seek out your company when they need your products and services.
In order to define your company's market position, you'll have to answer the following three questions:
Who is your ideal customer? (we'll cover this in a moment)

What type of business are you operating?

What specific benefits do you offer prospects that your competitors don't?
Define Your Advertising Goals
Effective newspaper ads require clearly defined goals that reflect your overall business plans. Decide what type of customer will benefit the most from your products or services, which region or area you wish to do business in, the kind of customer awareness you are trying to cultivate, and what will motivate prospects to take a specific type of action. Without defining these advertising goals, your campaigns will have no real focus and will most likely be ineffective.
Define Your Ideal Customer
Your target markets can be defined by common characteristics such as gender, age, income, education and interests. Obviously the more you know about who you're trying to attract, the more your newspaper ads will speak to their needs, so take the time to do the necessary research first.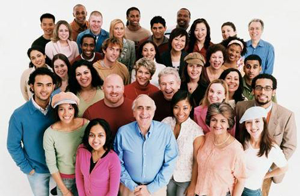 Beyond the basic demographic makeup of your target market, you'll also want to know what type of customer produces sales with the highest profit margin, what aspects of your products or service are most valued by your ideal customer, where your warmest leads generally come from, and the media consuming habits of your targets? Again, market research will provide you with essential data that will help you create ads that drive action.
Define Your Core Message
Ads are effective when they communicate benefits clearly. If you want your ads to give you the biggest return on your investment, make sure your prospects are getting just the right message. Ensure your communication is relevant to your audience, compelling, to the point, and highly worth their time.
Keep messaging simple and remember that repetition in advertising is the key to driving your message home. In other words, tell your prospects why your product or service will benefit them, tell them again, and then tell them one more time.
Beyond making sure your target audience hears your message, make sure it also resonates with them and triggers an emotional response. Triggering these emotional responses through advertising isn't magic; it just means making sure your message has real meaning and significance in your prospect's mind.
Creating effective newspaper ads is not about being uber creative with headlines and graphics. Sure, creativity helps, but it's not the be-all-end-all. What really matters is defining your market position, your advertising goals, your ideal customer, and your core message and making sure to include a strong call to action. Following these four basic steps will allow you to place ads that will extend your reach and attract new business.
RELATED POSTS:
Image credt: Sofree (Own work) [CC-BY-3.0 (http://creativecommons.org/licenses/by/3.0)], via Wikimedia Commons, Pathfinder America