Starting a small business is akin to ice skating on mud – it's really, really hard. Actually, to be more accurate, starting a small business is hard, but getting that business to grow and succeed is next to impossible, or so it seems.
According to the U.S. Small Business Administration, roughly two-thirds of businesses survive their first 2 years in business, half of all businesses will survive about 5 years, and only one-third will survive 10 years. Those numbers can be intimidating.
So how can small business owners ensure they're one of the "lucky" ones? While there are no guarantees in life, there are things small business owners can do to set themselves up for success.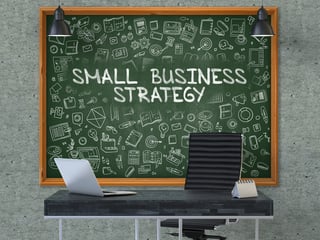 Start Your Business for the Right Reason
The most successful business owners created their business not to make money, but because they had a passion. They wanted to somehow solve a problem or provide an incredible service. Some want to do this while creating jobs in their local community.
If you start a business simply because you want to be your own boss and make a lot of money, you are setting yourself up for disappointment and heartache.
Focus on Building and Maintaining Customer Relationships
No matter how great you think your product or service is, if your customers aren't happy, they won't stick around for very long. This is why it's important for small business owners to focus on building and maintaining customer relationships.
How do you do that?
Anticipate your customers' needs
Maintain contact (nurture the relationship)
Be completely transparent
Your goal should always be to build a mutually-beneficial relationship with your customers. Spend some time educating them on your business and then focus on helping them achieve their goals.
Invest in Technology
The businesses that succeed are the ones that leverage the power of technology to gain a competitive advantage. Small biz owners are expected to wear too many hats. They must be experts in finance, accounting and legal aspects of their business.
While you may not yet have the budget to hire in-house professionals, or even outsource to lawyers or accountants, you can invest in technology that will help you automate repeatable tasks and provide valuable insights into your business' finances. Consider using solutions like CRM and recurring payment systems to help you succeed.
When You Can Afford Help – Get Some
Far too many small business owners don't recognize the point at which they should begin to hire more help. They are so used to doing everything themselves, they have a tremendously hard time letting go and handing the reigns over to other people.
But, just as a bodybuilder needs to lift more weight to grow muscles, business owners need to delegate more responsibilities to grow their business. The more tasks you can give others, the more you'll be able to focus on ways to improve your products and customer relations.
One of the best ways to hand over the reins is to hire a professional media buyer who can help you develop and launch your advertising campaigns. Handling this task on your own for any length of time may result in poor ROI and ads that land with a thud.
Mediaspace Solutions has spent years working with small business owners, assisting them with their national, regional and local media buys. With newspaper and digital media buying as our specialties, we help small business owners get the ROI they need to be successful.
If you'd like hep with your advertising, get in touch with us today.