What is branding exactly? It's the development of a public persona, one that causes an instant emotional connection within consumers. When you think of great branding, what comes to mind? Nike's swoosh? Coca Cola's red can and white lettering? Or maybe McDonald's golden arches?
As a small business owner, you've probably dreamed of reaching such branding success. You've also most likely become instantly overwhelmed at the mere idea of taking on what can be an expensive and demanding initiative.
The good news is, effective branding is much easier and more cost-effective than you might think, provided you avoid the following 5 common mistakes.
Being Shortsighted
You most likely know that having a strong brand is highly advantageous from a customer-relationship perspective. After all, the stronger your brand the more top of mind you become. For instance, when you think of buying shoes online, you immediately think of Zappos.
But…
Did you know that branding is also valuable for SEO marketing? It's no secret that Google prioritizes branded listings in its organic search results. They do this because branded websites are more likely to get the clicks. More clicks mean happier search engine users. Hence, don't be shortsighted. Undertaking a branding initiative could lead to both awareness benefits and a boost in website traffic.
Failing to Implement Branding Guidelines
Your branding efforts will be sabotaged by a lack of cohesiveness. This cohesiveness can only be reached by implementing branding guidelines. Doing so will allow your brand to be instantly recognized no matter which marketing channel you use. People recognize Coca Cola in their TV ads as well as their print ads and social media campaigns.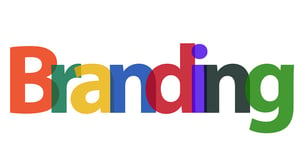 What should your guidelines include?
Logo
Brand colors
Taglines
Fonts and typography
The "voice" used in your branded materials
Imagery
Mascots or spokespeople
While this isn't an exhaustive list of guidelines, these points are essential to getting you started.
Not Keeping it Simple
Small businesses can learn a lot from Coca Cola when it comes to keeping their brand image simple. Take a look at how their logo has changed – or not changed – over the years. While the fonts have varied a bit since the soft drink giant launched in 1887, the logo in general has had the same look and feel over the last 127 years. Also worth mentioning is that look happens to be very clean and simple.
It may be tempting to "go all out" and add more variables when initiating your branding process. But, a logo with five colors and four different graphic elements will confuse your audience and overcomplicate things. Take a note from Coca Cola and keep things simple.
Being Vague
I already mentioned the importance of keeping your brand image and logo clean and simple. But don't confuse this will dull and vague. Your brand's elements must reveal something about your company and its value proposition. Catchphrases like "Best-selling" "award-winning" or "new and improved" have been so overused, they no longer hold any meaning with consumers.
Focus on creating clear language, logos and imagery that highlight your company's value proposition.
Not Monitoring Your Brand's Usage
Developing and launching your small business's brand is only half of the branding equation. The other half is making sure you're monitoring how others are using your brand image on your behalf. If you let this task slide, you risk publishing partners using your logo but with the wrong colors, or a review website using the wrong URL link. Or, worse, a competitor using a tagline that sounds strikingly similar.
While branding takes thought and comprehensive planning, it doesn't need to be overly complicated. As long as you avoid these 5 common mistakes, you should be able to develop a brand that is instantly recognizable and connects with your target audience.