With the continued fragmentation of the marketing landscape, it has become increasingly difficult for CMOs to know whether or not they are spending their budgets on the right media mix. Obviously, every individual brand has different campaign objectives, but typically speaking, there are some hard and fast rules to recognizing if your media mix is working for you or not.
Rule Number 1: If None of Your Traffic/Leads are Coming from Mobile – It's Time to Shake Things Up
While different industries and verticals require different channels to reach their audience, at this point in time, mobile marketing should definitely be a part of your media mix. Consumers are now spending more time on their mobile devices than ever before, which means if none of your business is coming from mobile campaigns, you're leaving an awful lot of money on the table.
And, to be clear, the importance of including mobile into your marketing mix goes for purely online businesses, brick-and-mortar businesses, local, national, B2B and B2C businesses. Mobile is simply one of the best ways to get yourself in front of a larger audience.
Rule Number 2: If You're Not Using Your First-Party Data, You're Most Likely Not Using the Best Channels Available to You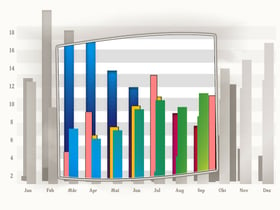 Perhaps you jumped on the CRM (customer relationship management) bandwagon awhile back and are now using a system with incredibly robust features. You may even have a healthy base of customers and a perfectly segmented list of subscribers. But are you using the data available to you?
If you're still not advertising on Facebook or display because the two other times you tried, your campaigns didn't perform well, then no, chances are you aren't leveraging your data.
In the last few years alone the targeting options available to marketers have exploded. Think Google's Similar Audiences, Twitter's Tailored Audiences, and Facebook's Lookalike Audiences. By using your data you can determine who your customers already are, then use these new channels to go prospecting for people who "look" just like them.
Rule Number 3: Spy on Your Competition to Know What Channels are Working for Them
Are you paying attention to what your competitors are doing? You should be, because this can generally be the greatest source of marketing information available to you. While we are not suggesting you build your entire marketing campaign and strategy on copycatting, we are suggesting that the next time you plan your media mix, take a look at what channels your competitors are using and how successful they are, because odds are they are targeting the exact same demographics.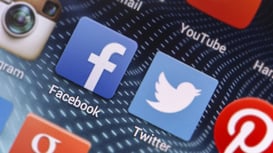 Rule Number 4: Don't Throw Money at Every Shiny New Channel
At one time Pinterest, Instagram and Vine were all shiny new channels, and they've turned out to be very useful in many brands' marketing mix. But for every successful new channel there are a dozen duds that come onto the digital scene.
Keep your eyes and ears open for any and all new advertising options, but fiscally speaking, it's better to be in the second wave of adopters. A majority of new channels have bugs and unrefined reporting, so why not let those with bigger budgets test the waters first?
Rule Number 5: Make Sure You Really Know What Each Channel Offers
How can you possibly know which channels will serve you best unless you know exactly what they offer? For instance, should you add newspaper ads into your mix? Well, if your ideal prospect is a baby boomer with a healthy dose of disposable income, then yes you should. Newspapers are highly effective at delivering your message to this particular demographic. If you are a B2B marketer and haven't really looked into LinkedIn, why not? If you're selling a very visual product but haven't tested Pinterest yet, again, why not? Until you really know the advantages of each channel, you'll have a hard time determining the right mix for your campaigns.
Knowing which channels you should be spending your budget on isn't rocket science, but it does take some thought, investigating and subsequent testing. Use these 5 rules to help you determine the winning media mix for your business.
Related Posts: