When it comes to advertising techniques, digital technology has continued to evolve and offer (read: inundate us with) a plethora of effective tools. But, more often than not, these new, shiny techniques draw focus and attention away from traditional techniques that have been working for more than 100 years.
If you're an entrepreneur looking to get ahead of the competition, don't forget to use some (or all) of the following old school advertising techniques.
Phone Calls
Startups must spend a good chunk of time and money on acquiring new business. But that doesn't mean they shouldn't spend any time or money on keeping the business they already have. Retaining current customers builds your bottom line and these loyal fans act as brand ambassadors – stirring up new business on your behalf by word-of-mouth and social media testimonials.
Picking up the phone and reaching out to customers is a highly-effective way of keeping your happy customers happy and fixing whatever it is that makes some customers not-so-happy. Making a dozen or so calls each month is a great way to retain business.
Direct Mail
No one really gets or reads snail mail anymore. People choose to go paperless and have their utility bills and mortgages automatically paid each month. And why write a letter when you can stay in touch with friends and family via email or Facebook updates?
But the thing is, we all really love getting mail. There's just something about opening that mailbox, reaching in, and pulling out something that piques our interest. Direct mail is finally starting to have its heyday because it finally has a chance to stand out and make a statement.
Consider sending out announcements about upcoming sales, or, better yet, coupons. Also, adding a personal note thanking customers for their business is always a nice touch.
Print Ads
Whoever said print was dead was either lying or uninformed. Print is very much alive and well and should absolutely be a part of your integrated campaigns. Print can be incredibly effective at reaching baby boomers and higher-income consumers. And, if your product or service speaks directly to a particular audience, you will most likely find a magazine who caters to your prospects.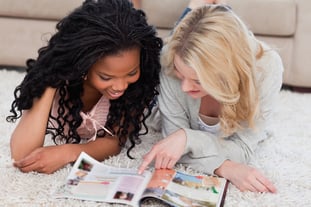 Email Marketing
Email marketing has taken a backseat since social media marketing became all the rage. While organizing subscriber lists and creating content that is highly-relevant to each segment takes time, this channel can be a large source of your business.
Networking
Good Ol'-fashioned networking is the oldest form of marketing but still one of the most powerful ways to grow your business. Attending conferences will put you in touch with influencers, potential partners and clients, and existing clients as well. If you are not the outgoing type, find someone within your organization who is naturally social and charismatic who can represent you at these important meet-and-greets.
Speaking Engagements
More than ever, what consumers are looking for is thought leadership. And, while there are numerous online channels for growing your reputation as an industry expert, there's nothing quite like standing in front of an audience and sharing your knowledge in person. This not only shows you off as an expert on your subject but also helps to instantly form trust between prospects and your organization.
Sometimes being the hip, new, happening kid on the block means going against the herd mentality and kicking it old school. As an entrepreneur, if you incorporate some or all of these timeless advertising techniques into your strategy, you'll have a much better chance of pulling ahead of the competition and building a loyal following.