For local retail businesses, the fourth quarter can make a big difference in their bottom line. In some cases, the holiday season can represent anywhere between 20% - 40% of annual sales. But retailers should start planning their marketing NOW to ensure they take full advantage of the busiest retail shopping time of the year.
Here are 6 ways local retailers can make the most of this shopping season:
Create a Detailed Marketing Plan
Start by creating a detailed marketing plan that outlines which channels you will use such as newspaper inserts, digital ads, email marketing, social marketing, etc. Be sure to also think about any grassroots strategies you can use to inexpensively target your local prospects. For instance, you may want to distribute flyers, partner with other small businesses in the community, network at the local chamber of commerce, and call your top customers to personally invite them to a holiday event at your store.
Plan That Holiday Event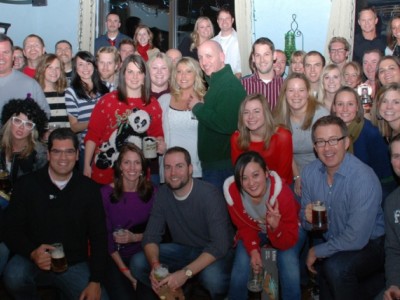 As I just mentioned, hosting a holiday event at your store is a great way to drive new and current customers through your doors. One event to seriously consider hosting is Small Business Saturday, a nationwide initiative that takes place the day after Black Friday. On this day, local consumers are encouraged to go out and support local independent store owners.
There is a definite trend in local consumers wanting to support local businesses so why not leverage the trend this year by inviting your customers to stop in either by email or direct mail marketing campaign or even a few creative social media posts.
Also, be sure to use your print advertising to mention your participation in Small Business Saturday as a means of attracting new prospects into your store.
Offer Holiday Incentives
You no doubt will want to run deals and specials to get people in the door. Consider different ways you can incentivize customers and prospects to stop in and buy from you. For instance, you may want to use one or more "loss leaders" to lure customers in. Say you advertise all of your Christmas ornaments as 75% off – that is obviously a loss, but you know once people come in for the ornaments they are bound to buy more from you.
Hire More Holiday Staffers
Many local retailers realize too late that they need extra help during the holiday shopping rush. If you want this season to be successful, consider hiring extra temp staffers sooner rather than later.
Beyond hiring some extra help, be sure to give them enough training so they will actually be of assistance to you and your other employees. Share with them your customer service tactics and give them all of your product information.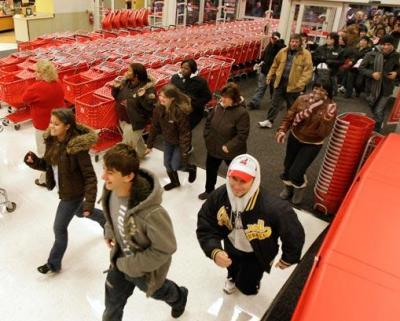 Get Stocked for the Rush
You've spent a great deal of time and money on advertising to get people to walk into your store and buy from you, so make sure you have enough inventory to supply that demand. It's incredibly difficult, however, to stock just the right amount of inventory to ensure you have the right mix of specialty items, so be sure to conduct a holiday inventory assessment. This will help you order the right amounts across different product categories.
Market Visually with Window Displays
Holiday window displays are something every consumer looks forward to and something every store owner should take full advantage of. Window displays are powerful marketing vehicles that can help you showcase special holiday products. If you don't feel you have a creative bone in your body, have one of your employees to do it, or have a friend or family member do it. The more visual impact your window has the more chance you have at attracting customers.
Implementing these 6 holiday marketing strategies can boost your sales dramatically this 4th quarter and make your own holidays that much warmer and fuzzier.
Related Posts:
8 Newspaper Advertising Ideas for Local Businesses
10 Proven Local Advertising Ideas for Businesses
Were Your Local Advertising Tactics Naughty or Nice This Year?