An innovative advertising campaign is important across print, digital and TV mediums. With so many advertisements coming at us from every direction, especially with the 2012 holiday season upon us, companies need to be innovative if they want a chance at getting a slice of the pie, and I'm not talking about French silk. Let's take a look at an example of innovative advertising from each of the categories mentioned above.
Print – Esquire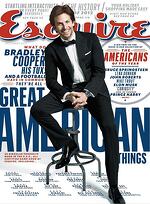 Print magazine Esquire recently teamed up with the new app Netpage to let readers easily clip, save and share magazine content with their friends and followers on social media. This means you will be able to tweet Esquire articles about style, politics, food and entertainment in a matter of seconds. The new app brings innovation and interactivity to Esquire without changing the print design. Netpage CEO Paul Morris believes the app will appeal to advertisers as it lets magazine ads become "friend-recommended instant purchasing opportunities online." Endorsements have the power to influence purchasing decisions and Esquire is taking advantage of that by joining forces with Netpage. You may recall a similar match-up between Sports Illustrated and Lexus. About a month ago we highlighted Lexus and its CinePrint™ Technology.
Digital – Campbell Soup Company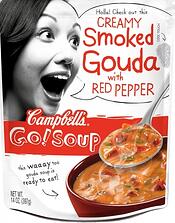 Campbell Soup Company is on a mission to become the "most digitally fit consumer packaged goods organization in the world." Campbell CEO Denise Morrison acknowledged that "in many respects, [consumers] are ahead of us" and "food companies and retailers are just beginning to understand the power of digital marketing." With the introduction of Campbell's Go™ soup, the company is taking a different approach to advertising. You've heard of their newest product, Campbell's Go™ soup, if you're a fan of The Colbert Report. A couple weeks ago Colbert had quite a bit to say about "America's hottest liquid food trend" and the advertising being used to entice millennials. According to Adam Kmiec, digital marketing and social media director at Campbell Soup Company, Campbell is increasing its digital budget by more than 40% this year. They understand the importance of digital advertising and, unlike some of their competitors, will not be missing out on the trend. Just take a look at their Tumblr-esque website.
TV – Target and Neiman Marcus
Earlier this month Target and Neiman Marcus joined forces to create a series of advertising spots to air during ABC's popular drama, Revenge. The two retailers collaborated on these ads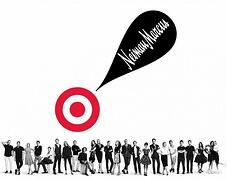 by purchasing a handful of ad spaces during the November 11 evening show which allowed them to carry their products through each commercial break, along with a storyline plot. Five long-form ads integrated Revenge characters with corresponding brands. According to Gabriel Mann, a character on Revenge, this is the future of television and advertising, "the perfect storm of product and creative." With this advertising strategy, you as the advertiser forget you are selling while viewers forget they are being targeted and influenced by the advertisement. The ad will be more impactful for consumers since they are already connected to the show. This innovative approach takes product placement to a whole new level. It might actually be more like character placement, since the TV stars are seen outside of their element –a novel approach.
These are just a few of the many companies using their creative juices to ensure success of their advertising campaigns. What ads have caught your attention recently? Chances are they were cutting-edge and innovative like this Coca Cola example. If you're looking to integrate your digital campaigns with other media, including print, take a look at our latest eBook, 'The CMO's Guide to Integrating Print and Digital Media.'
Hannah Hill is a marketing specialist at Mediaspace Solutions. Her marketing experience includes writing, social media and event management. You can connect with Hannah on LinkedIn, Facebook or Google+.