With Christmas being just one week away, the holiday spirit is in the air. Cookie baking, decorating and shopping for gifts are top of mind at this time of year, but local advertising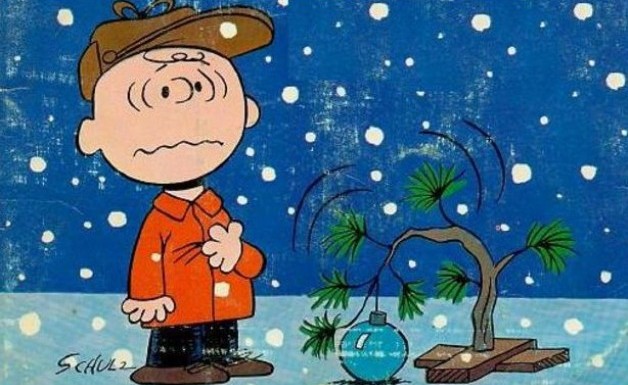 should be, too. Because the benefits of local advertising are so great, we need to make sure we are doing everything we can to increase the effectiveness of our efforts. In the words of Charlie Brown, isn't there anyone who knows what local advertising is all about? Let's take a look at some local advertising tips we can learn from a few popular Christmas movies.
Elf
Just as the elves try to stick to the four main food groups: candy, candy canes, candy corns and syrup; local advertisers should create campaigns that are credible, creative, catchy and social.
Credible – Santa's sleigh doesn't fly unless he has believers. The same goes for your local advertising message: if it's not credible, it's not gonna fly. Be sure to add believability to your local advertising messages.

Creative – Elf displays his creativity when he adds syrup to his spaghetti. To be noticed in this ad-saturated world, you have to roll up your sleeves and get creative, even if it means trying something new.


Catchy – When anyone mentions Santa, Elf starts shouting, "I KNOW HIM! I KNOW HIM!"
Obviously, Santa and his marketing team did a great job building their brand and I'm sure they started with a local audience. Your goal should be to create catchy advertisements that create as much brand awareness and excitement as that generated around the North Pole.
Social – If you've seen Elf, you know the best way to spread Christmas cheer is singing loud for all to hear. Now you don't necessarily have to stand outside your business singing at the top of your lungs to advertise within your community; however, it wouldn't hurt to maintain an online presence. Use Facebook, Twitter or your favorite social media network to engage your consumers. Hold contests and build relationships by spreading cheer (and coupons) this holiday season.
A Christmas Story
Do you remember what was at the top of Ralphie's Christmas list? An official Red Ryder, carbine action, two-hundred shot range model air rifle.
How's that for specific? Ralphie made sure to tell his parents, his teacher and even Santa Claus exactly what he wanted for Christmas. When you choose to advertise in local markets, provide your audience with specific product details and testimonials to increase the value of your ads. Advertise so well you win an award, though it probably won't be as classy as the leg lamp in A Christmas Story. And remember, if you're not smart about local advertising, you'll shoot your eye out.
National Lampoon's Christmas Vacation
Have you seen the latest ads from Old Navy? The retailer created a series of five holiday commercials featuring the Griswolds of National Lampoon's Christmas Vacation as part of their strategy to target 25-35 year old consumers. "We have a strategy this season to be doing it all the way, larger than life. Gifts all the way; cheer all the way," said Michelle Wlazlo, global senior VP-adult merchandising and licensing, as well as interim chief marketer. "When we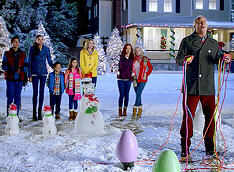 thought about how we would bring Christmas to our audience with the next round of celebrities, there's no family that's more all the way than the Griswolds." If these ads don't get you in the store, they'll surely get you to watch the movie again.
So as you sit down with your family to watch your favorite holiday flicks this season, keep your eyes peeled for advertising strategies you can apply to your business in 2013. To learn the most important principles every advertising campaign must have, download our STSQ interview with John Wernz, CMO at Wealth Enhancement Group.
Hannah Hill is a marketing specialist at Mediaspace Solutions. Her marketing experience includes writing, social media and event management. You can connect with Hannah on LinkedIn, Facebook or Google+.