Mediaspace Solutions' Five in Five interview series highlights individuals in the advertising and marketing field and their path to success. Interviewees answer five questions, varying in scope, and it is our hope that you are able to take something away from each interview in the series. So far, we have interviewed Jessica Birk (ID Media), Steve Wendling (Riley Hayes) and Mary Pocsik (G2 Worldwide). Be sure to check out all of the interviews that are currently published and come back in a couple weeks for the next one.
We conducted our most recent Five in Five interview with Eric van den Heuvel. Eric is the director of channel planning at The Gate Worldwide in New York City. He creates and manages integrated channel communication programs across many business categories. Prior to joining The Gate Worldwide, Eric worked with Margeotes/Fertitta + Partners and started one of the first full-service interactive media groups in the advertising business. He graduated from the University of Maryland with a degree in communications and marketing. Read the interview below to get the inside scoop on Eric van den Heuvel.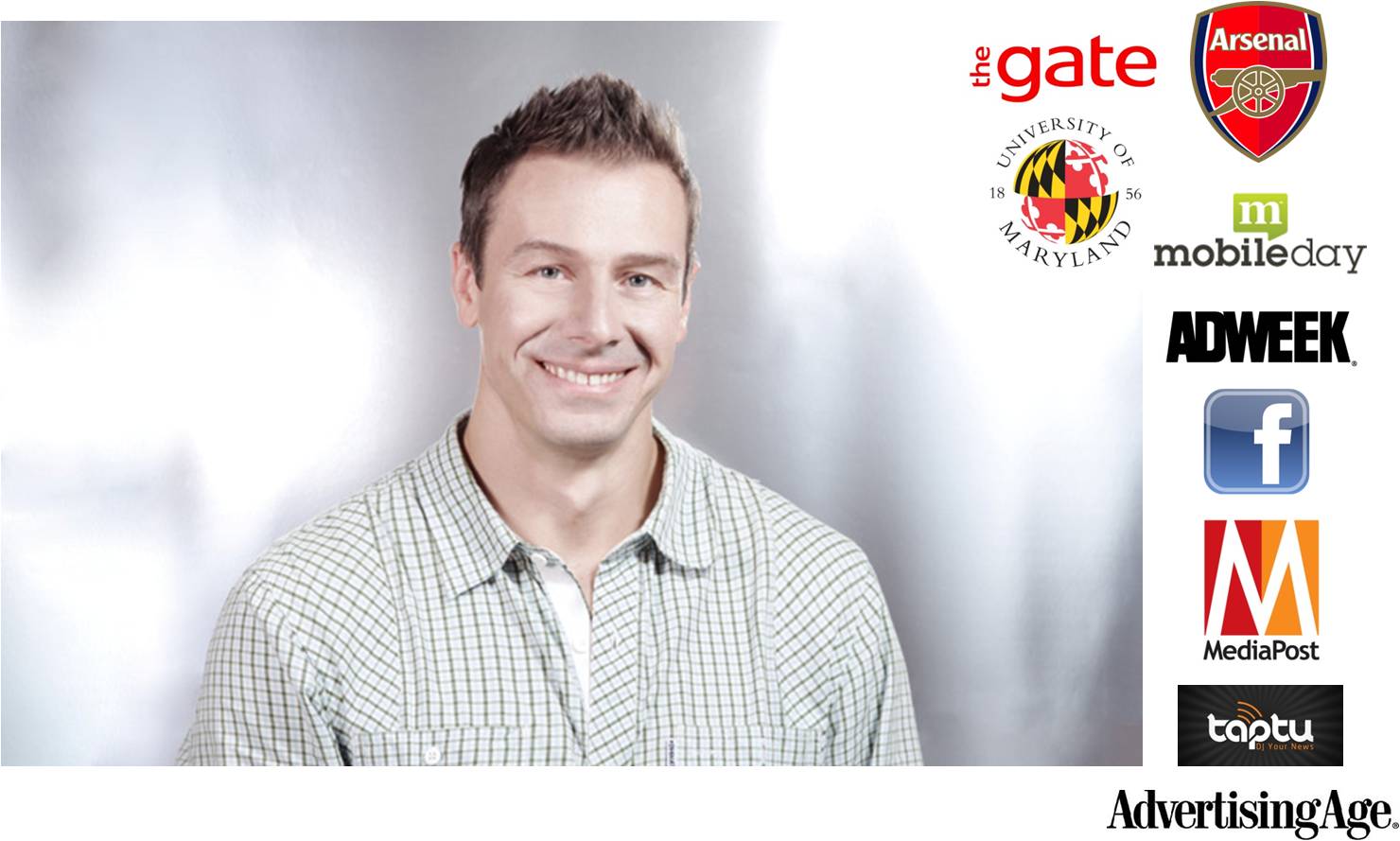 1. What's the one mobile app you can't live without?
Email apps, mostly my work email. In my position at The Gate Worldwide I'm basically connected 24 hours a day, seven days a week. MobileDay is an app that pulls together calendars and conference calls and allows me to stay connected via wireless networks and also when I need a remote connection.
2. How do you get your news?
I get my news through a combination of my Facebook social feed and Taptu RSS feed aggregator. I have to stay up to date on what's happening in the advertising and marketing field, especially what's being published by Ad Age, MediaPost, Adweek and other industry publications. At the same time, it's beneficial to know what's happening in the industries my clients are in, which are currently finance, insurance, association/education and the utility industry. RSS feeds help me stay apprised at a high level.
3. What is the toughest lesson you've learned in your career?
That your boss is not right all the time. The reality is that at the senior level things are happening at a crazy pace, so it is difficult for one person to know everything. The other thing I've learned is to never judge professionalism or the ability for people to contribute based on their status. In the agency world there are a lot of really smart young people who are up-and-comers and sometimes they have the best ideas.
4. What's your favorite guilty pleasure?
I'm a big fan of English football (soccer). I've been a fan of Arsenal since I was about 8- or 10-years-old, before the days of cable broadcasting European League games. I played soccer growing up and into adulthood, before the pace of life made it tough to find the time.
5. How do you spend the first hour of your day?
The first hour of my day is spent drinking coffee, catching up on emails, reviewing client digital reporting, and touching base with our international offices.
Well that wraps up our interview with Eric. If you consider yourself a leader in the advertising world and would like to be a part of our Five in Five interview series, contact Scott Olson. If you are curious about the benefit of avoiding advertising contracts, then download our eBook "The CMO's Guide to Non-Contractual Advertising."
Hannah Hill is a marketing specialist at Mediaspace Solutions. Her marketing experience includes writing, social media and event management. You can connect with Hannah on LinkedIn, Facebook or Google+.