If you are a teacher who just so happened to stumble on today's blog, I give you full permission to turn away. (Except for you, Mom). It's too early for you to be thinking about school. Enjoy your last couple weeks of summer and come back in September. For the rest of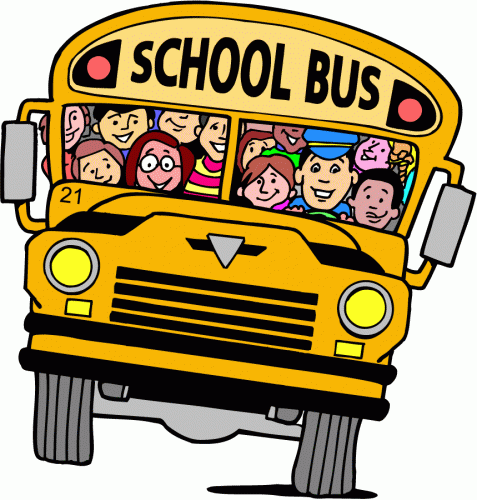 you, continue reading to learn how advertisers are using mobile advertising, pop-up shops and "Yo Mama" jokes in an effort to earn their fair share of the dollars spent on back-to-school garb and gear.
According to the National Retail Federation, parents of school-aged children are expected to spend an average of $635 per child on back-to-school items like clothing, shoes, supplies and electronics this year. That's a whole lotta dough. Now I realize why my parents tried to persuade us to choose RoseArt over Crayola for crayons, colored pencils and markers. Here's this year's average spend per child for each back-to-school category: $231 on apparel, $114 on shoes, $90 on school supplies and $199 on electronics. "Back-to-school is one of the most competitive times of year for big retailers. They know consumers are on budgets, and they're vying for those dollars," said Kathy Grannis of the National Retail Federation. So what tactics are retailers using to convince consumers to shop at their stores this back-to-school season? Let's take a look.
As the number of mobile phone users continues to increase, so does the opportunity for retailers to reach consumers via mobile back-to-school advertising. According to MediaPost, mobile triggers early searches for back-to-school sales. If consumers are using their mobile devices to plan their back-to-school shopping trips, then it makes sense for advertisers to develop targeted mobile campaigns. A recent Google survey found that 66% of respondents will rely on their mobile device to locate nearby retailers, 64% to comparison shop and 43% to search item availability in stores this back-to-school season. Back-to-school searches have doubled on YouTube year over year which means that consumers are even turning to YouTube to watch ads.

Some retailers are incorporating pop-up shops into their back-to-school advertising efforts. This means they set up shop in vacant storefronts and kiosks with a limited selection of merchandise available to consumers. (Think Halloween costume stores.) These shops increase sales for the retailer. Last season, JanSport, infamous maker of backpacks, tested the pop-up shop concept in a Georgia mall with so much success that they have plans to do the same this August. Target plans to set up shop on five universities this August and September. The glass dorm room-themed shops will house a real, live college student and back-to-school essentials available for purchase at Target. Students can purchase bedding, furniture and other college necessities by scanning the barcodes on the walls of the dorm room as they pass by. What a great concept that is sure to ease stress for college freshmen (and their parents). Target didn't do anything like this when I moved into my dorm. They did, however, host a private after-hours shopping event at the Target store closest to campus, which was convenient.
Kmart is back with another saucy TV commercial, this time for back-to-school, featuring "Yo Mama" jokes. Don't know what I'm talking about? Take a look.
If you decide not to watch the video, I'll share my favorite one-liner: "Oh yeah? Well yo mama's like a tasty cheese plate cuz she saved a bunch of cheddar on them Kmart jeans." In these ads, Kmart is targeting both school-aged kids and their parents while communicating that Kmart has everything they need for back-to-school. Will this ad generate as much buzz as "Ship My Pants" and "Big Gas Savings," you be the judge. But who doesn't love a good "Yo Mama" joke?
Whatever advertisers choose as their media vehicle, it is important to communicate value to consumers through their messaging. Whether a one-stop shop or the leading provider of discounted school supplies, we need to know, so tell us in your ads. If you need to brush up on your ABCs before school starts, check out The ABCs of Local Newspaper Advertising. When you're done reading that blog post, download the 10 Benefits of Local Advertising? I bet you'll learn something new.
Hannah Hill is a marketing specialist at Mediaspace Solutions. Her marketing experience includes writing, inbound marketing, social media and event management. You can connect with Hannah on LinkedIn, Facebook or Google+.