The Interactive Advertising Bureau recently polled 5,000 U.S. advertising executives and found that 75% plan to modify their budgets and shift advertising dollars from television to digital video ads in the next 12 months. Whether they plan to purchase pre-roll advertising from sites like Hulu or invest in a 15-second video ad on Facebook (which happens to run for as much as $2.5 million per day), advertisers are looking to online video advertising to provide a sizable return.
The number of people watching online video is on the up and up which explains why online video advertising is on the rise. A new survey by the New York Times found that 34% of Millennials watch more online video than TV. As a Millennial myself, I watch about one hour of live television per week. This isn't because I'm anti-TV. Did you catch the post about my realty TV addiction? I'm in an evening MBA program, so I spend the majority of "primetime" in class or working on homework (it's okay to be jealous). I rely on Hulu to help me catch up on the weekend, so I'm exposed to my fair share of online video ads.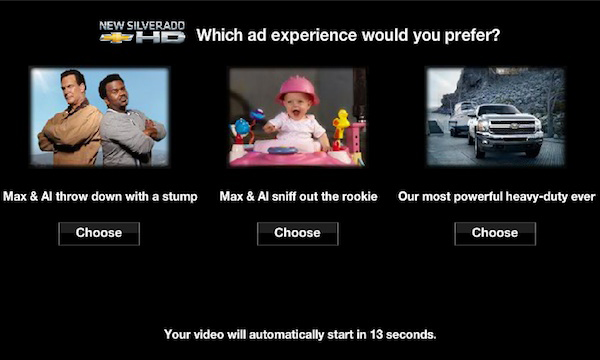 Online video advertising offers more opportunities for advertisers to interact with viewers. Which ad experience would you prefer? If that question sounds vaguely familiar, it's because you regularly watch online video, or you're the guy who does the voiceover in the recording. When I get to decide which ad I have to watch, it's more likely the product or service featured in that video ad will be relevant to me. The greater the relevance, the greater the likelihood I will make a purchase. When given the option to view multiple ads throughout a program or watch one longer ad before the show begins, my husband and I always choose the latter. That way we can watch Scandal sans interruptions. Also, the ability to swap out an ad for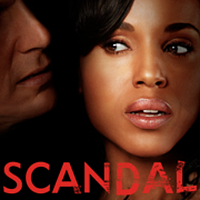 another is appealing, especially when the same Walgreens ad is shown during every commercial break. Giving viewers the opportunity to choose when and what type of video advertising they want to see can increase the effectiveness of the ad itself.
The New York Times survey also found that of those who watch videos online, 84% watched the same or more online video than last year. Since online viewing is becoming a habit, especially for Millennials, advertisers are shelling out more dollars to online video advertising. According to the IAB, digital video revenue was up 24% during the first six months of 2013 compared to the same period last year. "Digital video is on a positive trajectory, delivering avid viewership and strong brand-building opportunities," said Randall Rothenberg, President and CEO, IAB.
The percentage of online video ads played in their entirety has risen despite an increase in the number of ads per program. Up to 93% of longform video ads run to completion; however, advertisers are looking for more. They want metrics related to viewership and exposure. I'm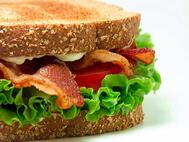 willing to bet I'm not the only one who navigates to Pinterest during the longer ad breaks. "For four minutes of ads, you can make a sandwich and come back. For 60 seconds, there's not much you can do," said Jonah Goodhart, CEO and co-founder of Moat, a company that measures online engagement. Goodhart's right. The shorter the commercial break, the more likely viewers will be to watch the ads. Advertisers need to continually work to engage viewers through online video advertising to prevent them from pressing mute or leaving the room.
As you can see, online video advertising isn't going anywhere but up, so now is a good time to start thinking about how much of your budget should be devoted to online video advertising in 2014. Download 'The Smart Marketer's Guide to Local Digital Advertising' to learn the benefits of local digital advertising and how it can be beneficial to your business.
RELATED POSTS:
Hannah Hill is a marketing specialist at Mediaspace Solutions. Her marketing experience includes writing, inbound marketing, social media and event management. You can connect with Hannah on LinkedIn, Facebook or Google+.