Autumn has arrived. There is an unmistakable chill in the air that blows the gold and crimson leaves off the trees. Kids are back in school, and already every store in town is stocked with Christmas decorations. What does all of this mean? It means the New Year is just around the corner, which means it's time to look ahead at the digital marketing trends we can expect to see in 2016.
Content Marketing Becomes a No-Brainer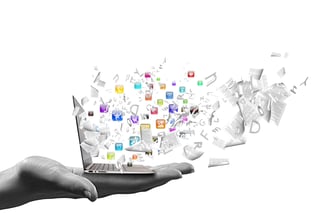 Content marketing, or inbound marketing, is not a new tactic in the least. It's what many businesses of all sizes are using to engage their customers and prospects, build trust and develop their brand. What will be different in 2016 are two main things:
The sheer volume of both B2B and B2C companies who currently use a big chunk of their marketing budgets to create and distribute content across multiple channels will increase and illustrate a new marketing mentality - if you're NOT using content in your marketing plan, you will be left behind

Business owners will start to embrace more forms of content in the New Year, especially visual content such as videos
Common Sense SEO
Speaking of upping your visual content game, marketers who do will find they automatically get a boost in their SEO ranking. With each Google algorithm update we have seen a definite trend toward the search company favoring websites that focus on providing great content over optimizing keywords.
One way search engines determine which web pages their customers find to be quality is to measure how much time they spend on each page (aka "Dwell Time") and if they click through to other pages on the site.
Visitors that land on great visual content are far more likely to stick around and find your website helpful to their search query.
Another SEO shift we'll see is more complex search queries resulting in a demand for relevant content. As SEO best practices change with technological advances and adoption (ie – improved speech recognition software in smart phones), marketers will be able to focus on generating actual useful content instead of spending budget money on hiring "SEO experts" to get a set of keywords ranked.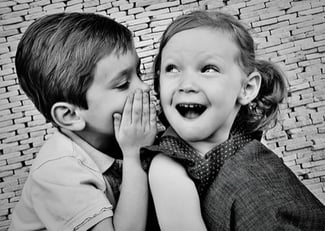 Content Co-Creating Between Brands and Consumers
The other content marketing change we will most likely see in 2016 is more brands embracing user-generated content and leveraging its power. From social media posts and online reviews, brands will relinquish control over their marketing and allow their customers' voices to create a positive impact in their prospects' minds. Content co-creation between a brand and its consumers will become a popular marketing trend.
Even More Data to Mine
A CMO article by Adobe has suggested that wearable technology will see a user adoption rate of 28% by 2016, which means there's going to be even more (read: a massive amount of) data for marketers to mine. If you've had success with the intuitive advertising solutions offered by Facebook and Google, which can target customers based on the actions they take online, you'll most likely be thrilled by the idea of being able to target prospects by their day-to-day habits.
As "The Internet of Things" (IoT) becomes more of a reality, we can expect big data sources to significantly grow and advertisements native to wearable technology spring up in the New Year.
More Effective Metrics at Your Disposal
Marketers currently only have so-so metrics at their disposal to measure a campaign's success. A great deal of focus on social metrics such as shares, likes and tweets has resulted in empty "vanity" data that offers little real-world applications. 2016 will see a rise in better analytical tools that will help marketers gauge their campaign's success.
A Focus on Millennials will Become Irrelevant
About a decade ago the entire marketing world became obsessed with focusing on and catering to millennials. But just as happened with baby boomers and every other generation, millennials are not a niche "youth" segment but a group of people who are aging as we speak and will give way to a newer, younger generation. Those brands who have been millennial-focused will find in the coming year and beyond a need to change their marketing game in order to stay relevant and current.
2016 promises to bring new technology, tactics and tools that may help you reach your target audience and turn them into paying customers.
Related Posts: